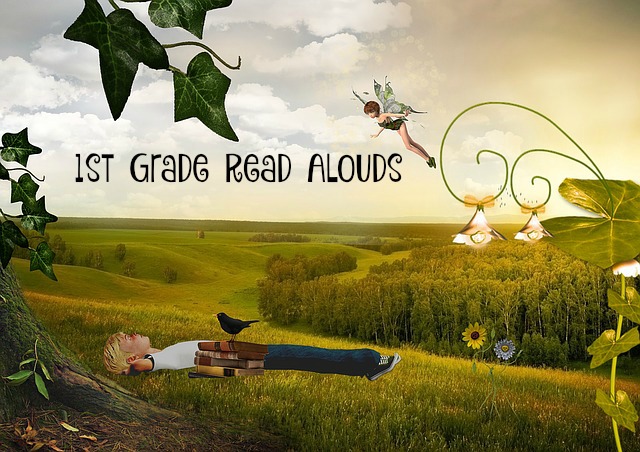 The summer before my son started first grade, I hatched a plan.  I scoured book lists and my local library to come up with a list of read alouds that would help my son be able to listen to chapter books read aloud.  For years I had attempted to read aloud books to him with limited success.  His mind was quick to wander.
I checked out so many books from the library and carefully chose and ranked the list seen below.  I started with books with pictures and a little writing since that is where my son had success.  I then gradually moved to other books with more and more writing on the page.   I used picture books and chapter books together.  The first chapter books we used were picture-heavy.
My plan worked.  By the end of the school year my son was able to listen to books read aloud without difficulty.  As the years passed, his listening skills improved so much that it became one of his strengths!
As I look back on that year, I celebrate his success.  But I also celebrate that time we spent together on the couch reading and enjoying many excellent books.  In all our years homeschooling, that was my favorite read aloud year.
Mama Panya's Pancakes
Tom Thumb
Henry's Freedom Box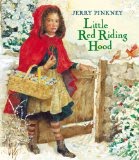 Little Red Riding Hood
A Chair for My Mother
Shoemaker and the Elves
The Story of Babar
Babar the King
The Princess and the Pea
Harold and the Purple Crayon
The Fisherman and His Wife
The Giving Tree
The Snow Queen
Kali And the Rat Snake
The Sleeping Beauty
Rosa
The Wild Swans
The Emperor's New Clothes
The Little House
The Little Match Girl
The Tale of Three Trees
The Girl Who Loved Wild Horses
The Ugly Duckling
The Children We Remember
The Nightingale
The Velveteen Rabbit
Mufaro's Beautiful Daughters
Stellaluna
The Wall: Growing Up Behind the Iron Curtain
Blueberries for Sal
Make Way for Ducklings
Ox-Cart Man
The Three Billy Goats Gruff
Very Last First Time
Mike Mulligan and His Steam Shovel
Alexander and the Terrible, Horrible, No Good, Very Bad Day
The Fir Tree
The Reluctant Dragon
Song of the Water Boatman and Other Pond Poems
The Man Who Walked Between the Towers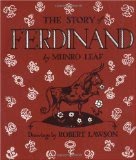 The Story of Ferdinand
Doctor De Soto
Moses: When Harriet Tubman Led Her People to Freedom
Rumpelstiltskin
A Giraffe and a Half
Cinderella
Day of Ahmed's Secret
The Monkey and the Crocodile
The Day Jimmy's Boa Ate the Wash
Hans Christian Andersen's Thumbelina
The Bee Tree
Walt Disney's Snow White and the Seven Dwarfs
The Polar Express
Katie Morag's Island Stories
The Selfish Giant
The Glorious Flight: Across the Channel with Louis Bleriot
Rapunzel
Why Mosquitoes Buzz in People's Ears
Jumanji
Here are the chapter books we used.  We did them along with the picture books.  The first ones on the list have the most pictures.
The Invention of Hugo Cabret
The BFG
Now We Are Six
American Tall Tales
Tomi Ungerer's Heidi: The Classic Novel
Runny Babbit: A Billy Sook
James and the Giant Peach
A Collection of Rudyard Kipling's Just So Stories
A Bear Called Paddington