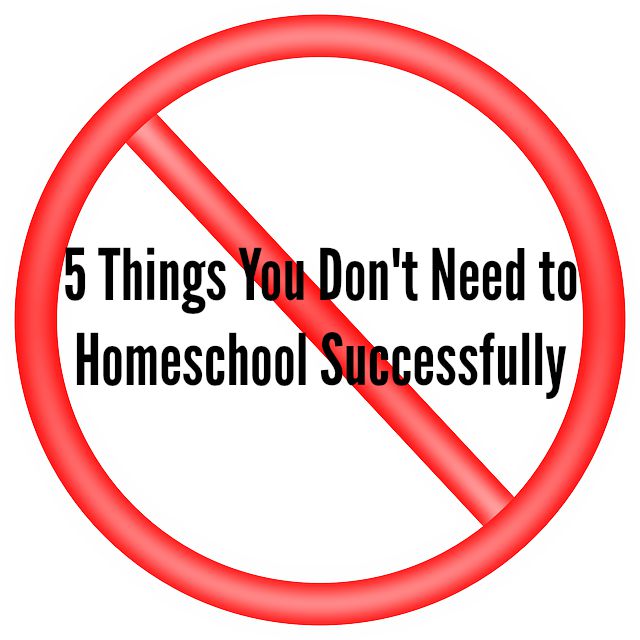 There are lots of options for homeschoolers these days.  From curriculum to co-ops, it helps to think about what is really essential to homeschool successfully and what isn't.
Here are 5 things you don't need in order to homeschool successfully:
1.  A Homeschool Room
While a dedicated homeschool area may be enjoyed by many families, it isn't necessary  Do you have a floor, a couch, a chair, or a table?  Then you have what you need.  Everything else is extra.
2.  Lots of Money Spent on Curriculum or Classes
You can homeschool without spending a bundle.  Many successfully homeschool for free.  It may take time and effort to find any necessary free or low cost resources, but it is doable.  Having a library card and keeping close tabs on the books, can provide you with tons of options.  The internet is brimming with free or low-cost resources for your family.  It just takes a little time to search them out.  Buying used or swapping resources with another homeschooling family can cut expenses dramatically too.
3.  To Belong to a Co-op
We have been successfully homeschooling for 8 years and we have never used a co-op.  They can be a welcome addition or a necessary component to many families, but you can certainly homeschool without one.  There are many other ways to plug your kids into the community.
4.  To Use the Best Curriculum
Curriculum can make a difference, but the most important thing is to remember that your devotion to your child's learning progress is far more important that the curriculum you choose.
5.  To Be Involved in Tons of Activities
While some homeschoolers love being on the go all the time, being involved in tons of activities is not a requirement of homeschooling.  Some families pare down to 1-2 activities per child to make things workable while keeping a more relaxed pace.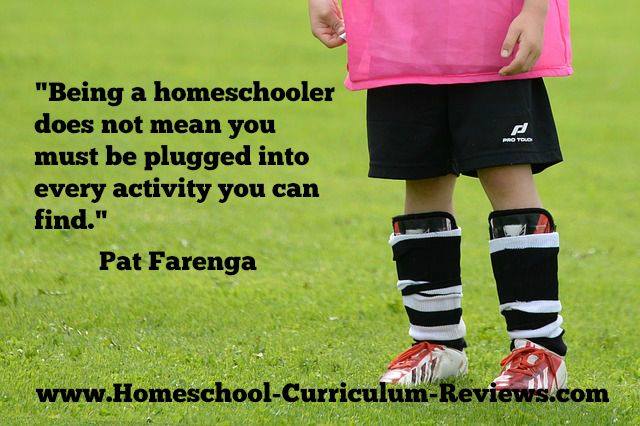 You don't need any of those things in order to homeschool successfully.  But you do need one thing.  You need to be invested in your child's learning progress.  Focus on that and you will be on the right track.
Have you homeschooled successfully without one or more of these things?  Please share in the comments.