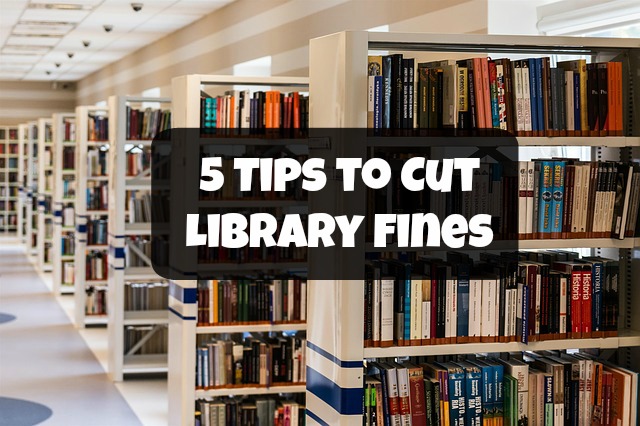 I use the library heavily.  By heavily, I mean that my local branch told me that I am their best customer.  It is normal for me to have 100 things checked out at any given time.  Through all of this I've managed to keep library fines at a minimum.  I probably pay less than $20 in fines for the entire year with about 1000 books, videos, and games borrowed all together.
Tips to Reduce Library Fines
1.  Go every week on the same day
Make it a habit.  When you go on the same day, it keeps your items due at the same time.  Almost all of my library fines happened when I needed to go to the library on a different day.  This messed up when items were due.
2.  Before you head to the library, check online and renew any books that you want to keep.  Return anything that is due before your next planned visit.
This means that I return things or renew things that may not be due for another 6 days.  Renewing on the day that I go to the library is important because this keeps the due dates uniform.
3.  Keep all library items in the same place.
When I bring books or videos home, they have a place to go so they don't get scattered around the house.  I have a little bookcase that is only for library books and all of the DVDs have a home near our TV.
4.  If a book is lost, all hands are on deck to look daily until it is found.
We have only had one instance where we did not find a book.  My kids had to pay for 1/2 of the fine when it was eventually found stuffed under their dresser.  Knowing that a lost book means lots of time looking motivates my kids to be more careful where they put library books.
5.  Check the library shelves if the book is lost.
Sometimes I've returned items that the library said that I didn't return.  If I'm sure that I returned it, I let them know and they adjust their records or search to see if they can find the book at the library somewhere.  If I'm not sure, I'll check the shelves at the library before searching much at home.  On more than one occasion, I've found the missing book sitting on a library shelf.
Do you use the library heavily?  What are some ways that you cut down on library fines?