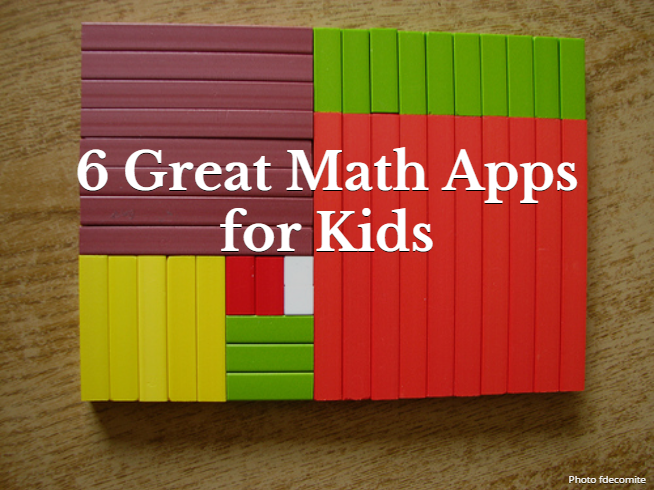 Math apps can be a fun way to practice math facts or explore new concepts.  We have tried out many different math apps in the past year and I've put together a list of apps that are some of our top choices.  The other day my kids and I sat down and I did a few recordings of them playing the different math games. Many of the games do require a purchase. I've found that it is hard to really know what you are getting from just the pictures in the app store so I've included videos that have captured a segment of the game.
 1.  Dragon Box 2
This was a quick video of my 9 year old demonstrating the game.  He loves it and wishes there were more like it.  Dragon Box 2 teaches algebraic concepts in 350 fun levels.  As you complete a section, your dragon grows.  When the unit is fully completed you have a fully grown dragon.  It covers things like addition, multiplication, division, distribution, fractions, factorization, parenthesis, and more.  Read more about it
here
.  This app costs about $10, but is well worth it.
2.  King of Math
The King of Math App is a free app that will give your child practice with addition, subtraction, multiplication, division, fractions, and more.  Completing the different sections gives you points to help you rise in status from a peasant to a king.  I use it to help my son improve his math fact speed.  You can find it here.
3.  Factor Samurai
This fun app will have you slicing up numbers to break them into factors.  Make sure you don't slice up any prime numbers though!  Both of my boys like this game.  It is priced reasonably at only $3 and gives plenty of practice with factors and prime numbers.  Find out more about it here.
4.  Math Bingo
This cute game gives your child practice with addition, subtraction, multiplication, and division.  Once the bingo game is completed your child gets to play a mini-game that gives more math practice.  This one is close to free, priced at only $1.00.  You can also find it online at:  http://www.abcya.com/math_bingo.htm
5.  Math Tree
This delightful app is a perfect choice for young ones.  It helps teach basic addition and subtraction by walking your child through adding and subtracting items from a tree.  It is a good choice for a child at the Kindergarten-1st grade level in math.  It is also only $1.00 for the app.  In the video my 5 year old is completing the tasks.  You can find it here.
6.  123 Space Math
123 Space Math app gives your child practice with addition and subtraction facts from 1-10.  The child has three choices and if a mistake is made it allows the child to continue to choose until the correct answer is chosen.  I found this to be a great app for my child to practice addition and subtraction with me right beside her making sure she doesn't guess.  The price for the app is $1.00.  You can get it here.