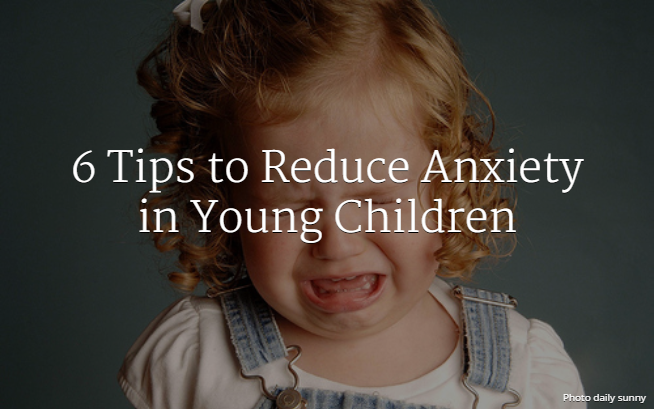 Let me preface this to say that I'm not a professional in this area.  I am simply a parent of a child who had significant amounts of anxiety.  We took a path that went against the grain of the culture in which we live.  Although this path wasn't an easy one, it was the right choice for our child.  I can't say if this is the path for everyone or if another path would have worked well, but this path took my child from an anxiety-filled existence to one with very little anxiety.
My child was anxious from birth.  I say this because many have presumed that my child's fears were a result of parenting.  I even had one person suggest that I must have been very worried when I was pregnant, lol.  My child's anxiety increased and stayed at a high level after each incident that my child felt was traumatic.  This anxiety was at times crippling for my child.
I wanted to share a few tips as parent who has been there.  This is what worked for us.
1.  Avoid incidents that you know will cause anxiety
If something can be skipped or saved until the child is older, do it.  I wanted my child's norm to be anxiety-free days.  I believe that feeling anxious causes more anxiety, so we adapted to our child when we could.
2.  For single incidents that can't be avoided, prepare for them.
Anxiety was reduced when my child knew what to expect.  We talked about the upcoming situation and what it would be like.  We play-acted the situation over and over.  Visiting the anxiety-producing place ahead of time to see what it was like was a great help too.
3. For regular incidents that can't be avoided, take baby steps.
Look at what your child is able to do comfortably and what the end goal is.  Take tiny baby steps toward that goal.   This can take awhile.  Set-backs will arise, but continue on.  Over time your child will become more and more comfortable.
4. Ignore well-intentioned and not so well-intentioned advice from others
I can't stress this one enough.  I can't count how many times I was advised to do something by another parent – something I knew would cause set-backs.  One parent decided to take my child's reaction to a situation into her own hands one day and did not contact me as requested when my child started to show signs of anxiety.  20 minutes later I found my child crying inconsolably.  That incident not only resulted in months of baby steps lost, but my child had also regressed.
5.  Accept the child's fears as valid
Listen to your child.  While the child's fears may seem to be unwarranted to an adult, the child's fears are real.   Accept that they are real and not something that the child just needs to get over.
6.  Normalize the anxiety
I also took the approach that my child's anxiety wasn't something to be fixed, but a part of who my child was.  Once a doctor asked me if my child had anxiety as part of a check-up.  I told her yes.  She then asked me if we were doing something about it.  I told her no and stated that the anxiety was just a part of who my child was.  All of this was in front of my child.  If I could pinpoint a moment where I saw a huge change in the amount of anxiety in my child, I would look at that moment.  My child's anxiety levels reduced greatly in the time following that visit.  It wasn't a big deal if my child was anxious.
The hardest part of this journey for me has been ignoring the judgment.  It is plentiful out there.  But I can look back now and know that those who put in their two cents are not the important ones here.  My child is.  If the same doctor asked me if my child was anxious now, I would say no because it is true.  And that blows all of the judgment out of the water!