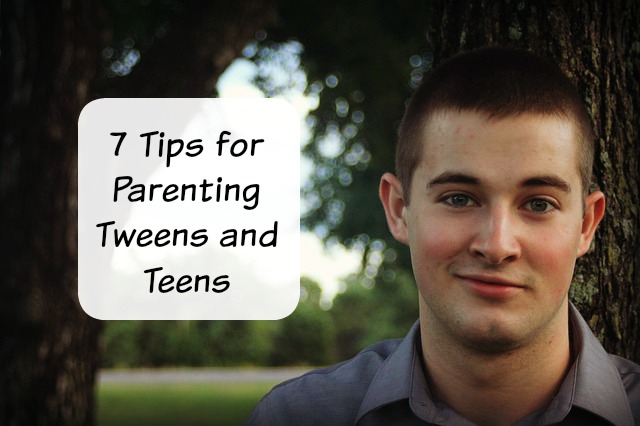 Parenting teens and tweens is not for the faint of heart.  Parenting in general is not easy, but the tween and teen years can be particularly challenging.  I'm new to parenting teens and I'm attempting to figure it out as we go.  My older kids are currently aged 12 and 14 and they are teaching me much about this stage of development.
Here are a few lessons I've heard along the way:
1. Expect the unexpected
Teens and preteens can be on an emotional roller coaster that can change from day to day.  Expect many bumps along the way.
2.  Listen
When your child is angry or emotional, stop and listen.  Tasha Belix has 5 steps to emotion coaching listed on her website.  I've gone through these steps with my kids when in an emotionally intense situation and it made a huge difference.  It helped my kids feel heard and understood.
3.  Be
There is so much focus in our culture on doing, doing, doing.  Take some time to just be there for your teen.  Those moments where your focus is on them rather than all of things you need to finish are very important.
4.  Take time for fun
Your child is going through lots of changes.  Sometimes putting the studies to one side to focus on having fun together is the best move.
5.  Give more independence
It is natural that your child will want more independence.  Help him/her further down that path.  It may mean that you may need to totally change your schooling approach.  Be flexible.
6.  Your child's focus during the preteen and early teen years may be less than it was at age 10.
It can be difficult to understand how your child has less focus now than several years ago.  You may find a need to relax any academic goals or expectations as your child begins the transition to adulthood.
7.  Realize that you don't have to know what you are doing as a parent.
Because sometimes you won't.  In those moments of uncertainty, take some time.  Time gives perspective.  Love on your kids and you will figure it out together.
I'm sure I'll learn many more lessons along this pathway.  If you have any tips, please share them in the comments!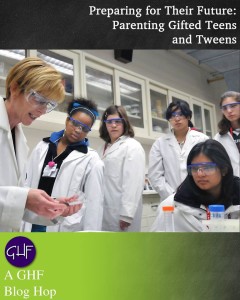 Check out what other bloggers are saying about parenting tweens and teens.