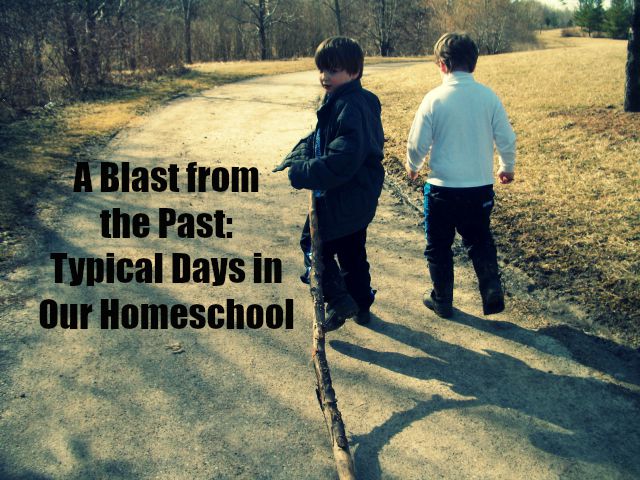 We are about to start our 9th year homeschooling.  Homeschooling has been an adventure that I wouldn't trade for anything.  Over 5 years ago I made a video of one of our school days.  At the time my boys were in Kindergarten and 2nd grade and my little girl was only a toddler.  The video is a short window into what a school day was like. We started late in the morning and finished late in the evening with some breaks built-in. It is fun to look back and remember our school days back then.
I did another video a couple years ago when my kids were in 6th grade, 4th grade, and Kindergarten.  It is different from the first video, but I've found that homeschooling tends to adapt and change as your children grow.  I do know this….going from homeschooling two to three kids was quite the challenge for me.
As my oldest is getting close to high school now I'm going to have to do another video sometime this year because our homeschooling looks quite different from either video now.