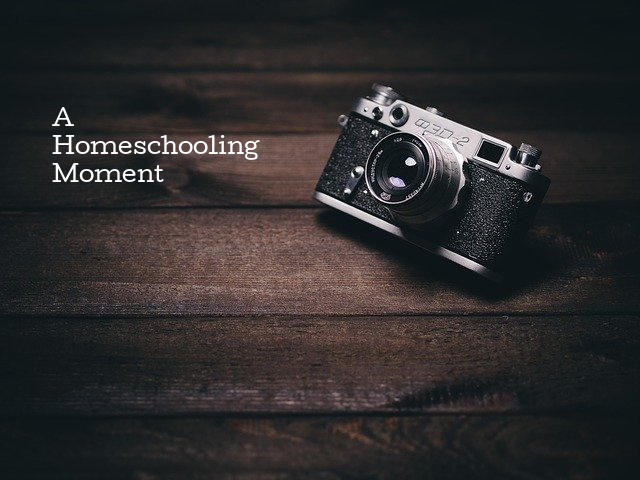 When my children were 5th grade, 3rd grade, and preschool, I took a few minutes to snap a picture of what each one was doing during a school day. This was one of those rare moments when someone didn't need me for something!
My oldest child was doing an online computer class at Udacity.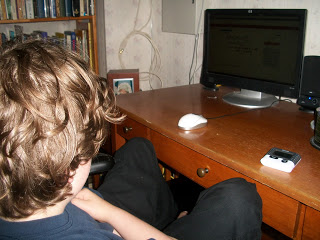 My 3rd grader was working in his logic workbook.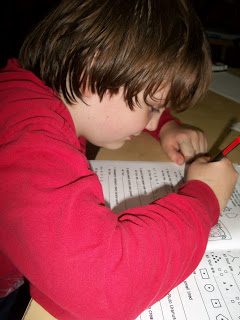 My preschooler didn't do much for school. At her age, I left school optional. She spent a good chunk of her day drawing. As I snapped this picture, I asked her what she was doing. She told me she was making a storybook.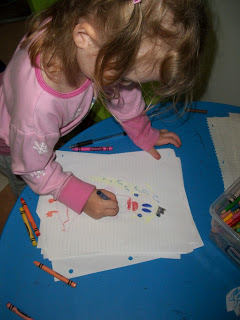 Now that my children are older, these moments are typical. My children can be pretty independent with their schooling, most days.
For those who are in the earlier years of homeschooling, realize that the time will come when your kids will be able to complete assignments without you needing to be there.
It may seem far off some days, but it does come.
Now that my older 2 are in high school, I just check in every week or two to see how they are doing. My 7th grader does some things with me (by my choice), but mostly works independently off of a daily list of things to do.