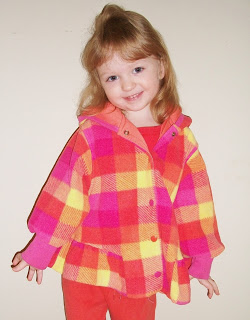 I knew it was coming.  I tried to avoid it.  If you have read any of my previous posts you would have noted that I had planned to start my youngest in school when she turns 5.  I am a strong believer in lots of unstructured play for the preschool years.  I also was planning on my older children being more independent by the time she started school.  While my oldest son is relatively independent in his schooling, I do use many teacher-intensive materials for many subjects.  My younger son is somewhat independent, but not as independent as he will be when my daughter turns 5.
On February 1st my almost 4 year old daughter started school with us.  Why?  She was showing similar behavior that I had seen in my oldest son when he was younger.   He started school at age 5.5 and it really fulfilled his needs at the time.  His behaviors changed and he seemed more content with life.  So when I saw some of the same behaviors with her, I made the decision to start her in school.  I added some structure to her days with a bit of academics added in.  It hasn't been two weeks yet, but I'm happy with the decision and my daughter seems happy as well.  She says her favorite part of school is ballet.  For ballet, I get her dressed up in her tutu and she prances around to a Youtube playlist of young kids practicing ballet.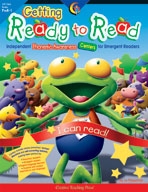 I'm still figuring out what I'm doing with her.  I'm trying to determine what she knows, how she learns, what is easy, and what is hard.   So far I'm trying out some math concepts from MEP and IXL.  I'll probably purchase Singapore Essentials the next time I buy homeschooling materials.  For pre-reading I really want to focus on phonemic awareness.  I found a great book called Getting Ready to Read that I'm using with her.  It has some cut and paste activities which she likes, but is also adaptable enough for me to use the materials with her in play activities.  It also gives me a sequence of skills to work towards.
I'm playing around with our schedule again.  I think I've found something that works, but I'm still in the testing phase.  Here is a general idea of activities my daughter can choose to do during her school day:
Bible story
Ballet practice
Math
ABCs
Dancing to the Wiggles
Arabic or Mandarin video with a snack
Drawing on a white board
Coloring or drawing (her favorite)
Playing catch
Read Alouds
Puzzles
Play Doh
Computer time (She loves NickJr and Starfall)
Free play
By default, she watches 20-30 minutes of an Arabic children's show and 20-30 minutes of a Mandarin children's show every school day because she watches at the same time as her brothers.  By default, I guess I could say her brothers get more practice dealing with distractions.  From my perspective they are both good things.