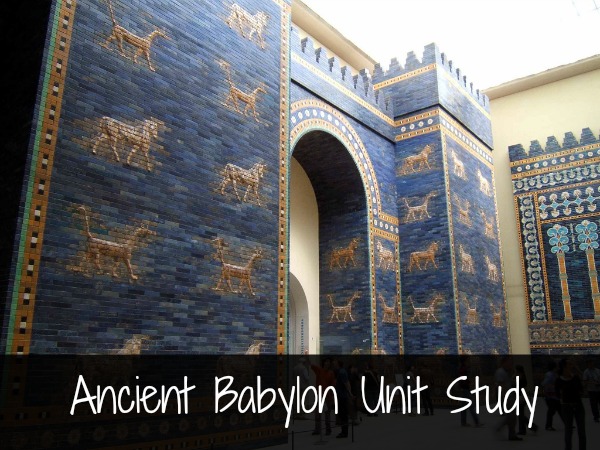 Ancient Babylon was a fun study for us.  We pretty much followed the study as listed below.  I did add a DVD on Nebuchadnezzar and Daniel to the mix and going through Hammarabi's laws were quite interesting.  The boys were happy to live in modern times after finding out the penalties for law breaking in ancient Babylon though.
The The Code of Hammurabi by L W King – Pick a number and read law
Solve Hammurabi Law problems http://www.phillipmartin.info/hammurabi/hammurabi_situation_index.htm
DK Mesopotamia pg 30-31
The Ancient Near East (Coloring Book)
The The Babylonians: Life in Ancient Babylon by Rustad
Draw Ishtar Gate http://www.wayfaring.info/2008/06/12/the-ishtar-gate/
DK Mesopotamia pg 52-55
Build the Hanging Gardens out of Rice Krispie Treats, plastic trees, and frosting as seen here http://edwin.sjfc.edu/mmiller/unitplan/hanginggardensws.htm
Timeline – add ancient Babylon image and date to our timeline book
I'm posting the Ishtar Gate drawings my boys completed.  I scrolled through the different pictures at the wayfaring site and they chose which one they wanted to draw.