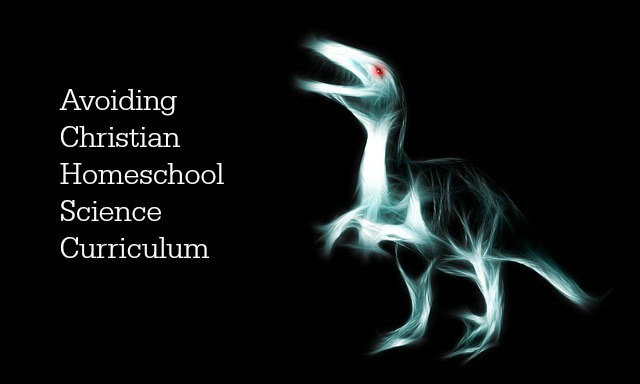 Several years ago my young daughter pranced around telling me all about evilution.  She loved watching David Attenborough documentaries and his British accent made the word sound like "evil-lution" instead of the way it is pronounced in North America.  Even though my young daughter was pronouncing it as evilution, we don't view evolution as evil.  In fact, I believe it is important to teach my children evolution from secular books and videos.
We are a Christian family and we learn about evolution in our homeschool.  I want them to learn about evolution and approach all science and Biblical interpretation with a critical and inquisitive mindset.
Personally, I'm okay if my children accept evolution or reject it.  But I'm not okay with my children accepting a certain perspective blindly.  I want them to think through things and approach any new information with a critical mindset and be open to changing their viewpoint, if warranted.
I don't believe that science has all of the answers.  Scientists are continually learning new things, as they should.  I don't believe that a person's interpretation of the Bible is without error either….because that is what we are really dealing with here when people present a certain viewpoint as the Bible viewpoint.
As a Christian who holds Scripture to a high-standard, I also realize there are many different interpretations out there.  Personally, I'm not married to one specific interpretation of Genesis or the age of the earth.  I want my children to consider science facts and ideas in the light of God's Word.   I don't want them to approach science as something that is feared or new scientific discoveries as an attack on their faith.  I want them to see that science and faith can coexist without dismissing science facts as wrong.
Back during our first few years of homeschooling, I made a deliberate choice to avoid science curriculum that was written for Christian homeschoolers. The whole issue between Young Earth Creationists and others in the homeschooling community has become quite political and polarizing. You have to be in the right group to be accepted in some circles. As I looked into Christian science curriculum I discovered this argument and polarization was present in the textbooks. Instead of a Christian science text just being science, it was science mixed with reasons why another group was wrong. That was one main reason I avoided any Christian science curriculum.  I wanted science to just be science.
Another reason why I have neglected to use Christian science curriculum is that I want my children to have an unsheltered exposure and study of science so that tough questions can be faced while they are still under my wing.  My kids love science and it is highly likely that one or more of them will have a future in a science profession.  One way I am preparing them is to give them a solid science education using secular materials.
For early grades I like using unit studies to explore a variety of science topics.  We use secular library books and documentaries as the basis of our studies.  As my children are able to handle some high school level science, we start using some secular texts.  Here are some we have used and liked so far:
Miller Levine Biology
Physical, Earth, and Space Science: An Integrated Approach
 (early high school text covering physical science, chemistry, earth and space science)
Earth Science by Tarbuck

Conceptual Physics
What secular science books would you recommend?  Please share in the comments.