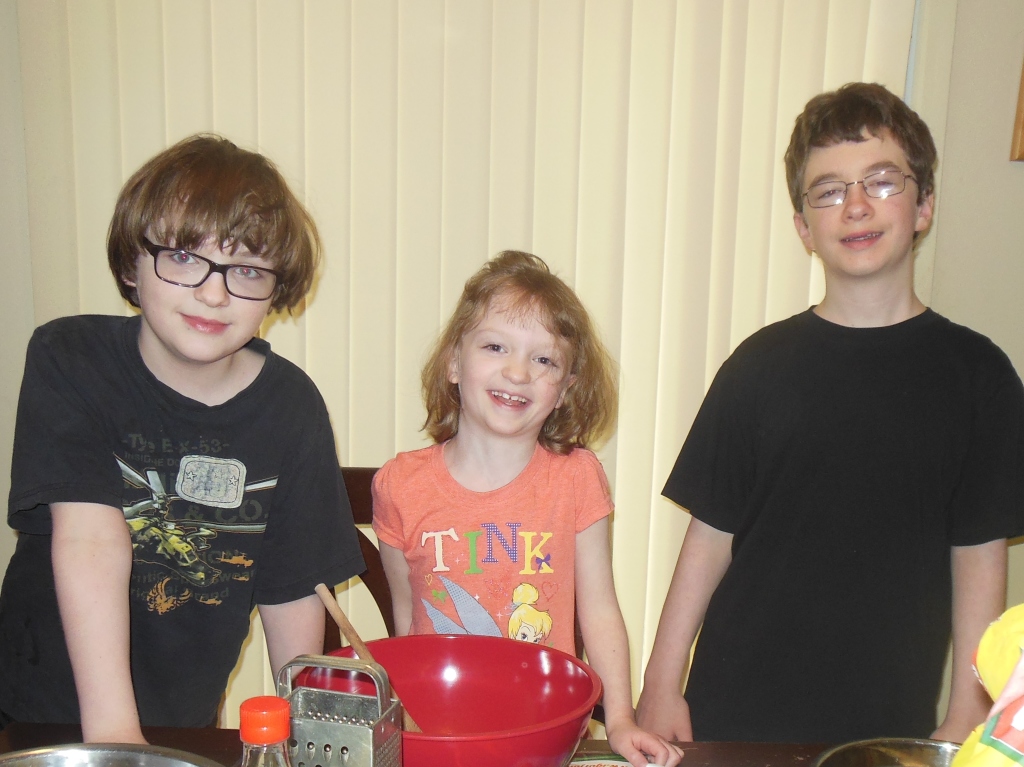 We have wrapped up our last baking competition and have declared a winner of the last round as well as an overall winner.  These competitions have more than help my children learn how to bake.  They have helped them practice dealing with defeat and realize that people have different preferences when it comes to food.  Some have expressed concern about having siblings competing against one another.  In the last few rounds I started including my children's votes in the tally of the best tasting item because they would often choose an item other than their own as the best tasting.  In other words, the competition aspect was an interesting way for them to approach learning how to bake and not highly competitive.  Some defeats were difficult, but it wasn't anything major.  I did have one child who was constantly faced with defeat.  He decided to just make what he liked the best and not concern himself with the standings.  He ended up winning the whole thing!
Our last baking competition was for Naan bread.   We like Indian food in this house so it only made sense for us to have Naan as our final competition.
For taste:
1st place was the Garlic Naan by my 10 year old.
2nd place was the Butter Naan by my 6 year old.
3rd place was the Cheese Kulcha by my 12 year old.
The votes for the best looking naan were as follows:
1st place with 40 votes – Garlic Naan
2nd place with 36 votes – Butter Naan
3rd place with 28 votes – Cheese Kulcha
Now for the overall winner!
Points were assigned for each category and a total number of points are tallied for the entire competition.
1st place – 5th grader with 43 points
Tie for 2nd place – 7th grader with 39 points
Tie for 2nd place – 1st grader with 39 points
Now what?  They will be starting a cooking competition in a couple months.  This competition will involve similar point values for taste and appearance.  Each time they will choose a recipe from a specific cuisine.  They haven't done much cooking in the past as they have preferred baking, so this should be fun.