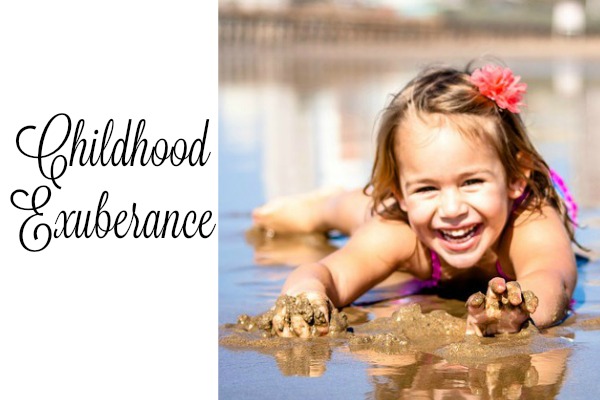 The brightness and exuberance of children is a beautiful thing.  I wish I could bottle it and share it with the world.
I was feeling a bit down and overwhelmed this past week.  Sometimes God uses the people around us to inject some joy into our busy lives.  This week, I received two distinct messages from heaven through my 8 year old's lips.  To her it was an ordinary week full of 8-year-oldness.
One day this week as I rounded a corner, my daughter came running toward me and gave me a hug and told me that she loved our life as a family.  This was out of the blue.  Her exuberance was unstoppable.
"Let the children come to me; do not hinder them, for to such belongs the kingdom of God."  – Mark 10:14 ESV
My second message came today after my daughter came in from a good bit of outside time looking for bugs and exploring nature.  As she sat in the tub, she looked up at me with a big grin and said "You're wonderful!"
"Whoever becomes simple and elemental again, like this child, will rank high in God's kingdom. What's more, when you receive the childlike on my account, it's the same as receiving me." – Matthew 18:4-5
Let that childhood exuberance never stop.