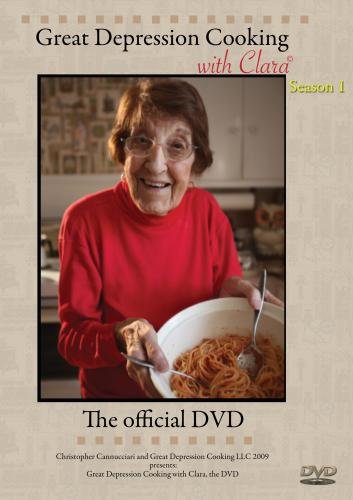 My kids like watching cooking shows on Youtube.  Awhile back I stumbled upon a video series that combines cooking with history.  Clara, a 91+ year old woman who lived through the Great Depression, cooks and talks about what her life was like when they didn't have an abundance of food.  The food she prepares is food that was typical for her family to eat during the Great Depression.  Clara passed away in 2013 at age 98, but she has a couple seasons of her amazing show on Youtube.  She also has a cookbook available on Amazon.
My kids found her enjoyable and interesting to watch.  We will definitely use this resource when we study the Great Depression – that is if we don't watch them all sooner.
Click on this link to go to one of her videos on Youtube.