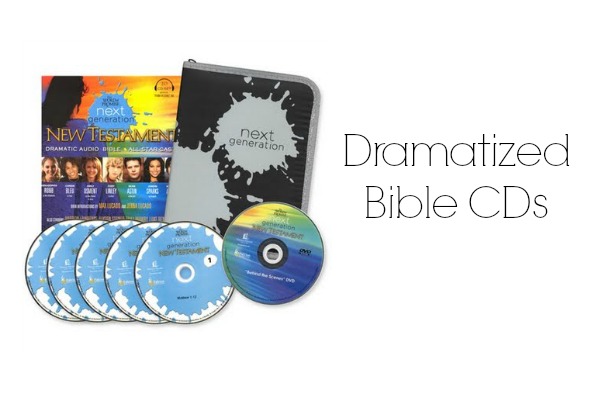 My kids enjoy going to sleep listening to Bible stories.  I've looked at many different audio Bible stories for kids, but they all had bias in the way they presented the Bible stories.  So when I discovered a dramatized version of the International Children's Bible, I purchased it.
The International Children's Bible is an actual translation rather than a paraphase.  Because it is designed for children, the words are more simple and easier to read.
The set I purchased, The Word of Promise Next Generation New Testament: ICB Audio Bible on CD,  came with about 20 cds.  Each cd is labeled with the part of the Bible that it covers so the 18th cd, for instance, covers Hebrews 5-13 and James.
These high quality CDs have captured my children's interests.  Sometimes I hear footsteps in the night going over to turn the cd back on.  They have been money well spent.
Because there are 20 cds, one might think that the price for them will be high.  On the contrary, the entire set of CDs can be purchased for about $20 and downloads can cost even less.
Update:  These are mostly available as MP3 CDs now or as a download.  Check out sample audio from the product page on Amazon.  Awesome audio, right?