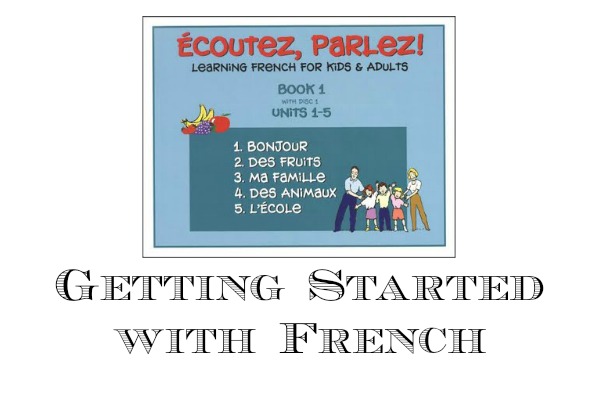 This is the first year we have started anything formal for French. Last year I focused on giving my kids exposure to the French language so they could hear the rhythm of the language.
This year I chose Ecoutez Parlez.  I realized last year as someone new to French that I needed support because reading French was not easy for me.
Ecoutez Parlez is a program that focuses on repetition rather than immersion. For 10 days in a row your child is supposed to repeat a sequence of French phrases and words while following along in a book filled with colorful pictures. An audio CD produces all the phrases as you follow along in the book. We have used this program about four times so far and my boys are beginning to repeat the French phrases easier. I am doing it along with them and I am pleased with the program. This is the first level and there are many more levels.
Update in 2015:  My kids did not enjoy using this resource.  We didn't end up finishing it, but I did see progress in their ability to understand basic French and pronounce French words.  I used the book again with my youngest child when she was 7.  She also did not enjoy the book, but I see enough progress that I think we will finish the book and use something else when we are done.