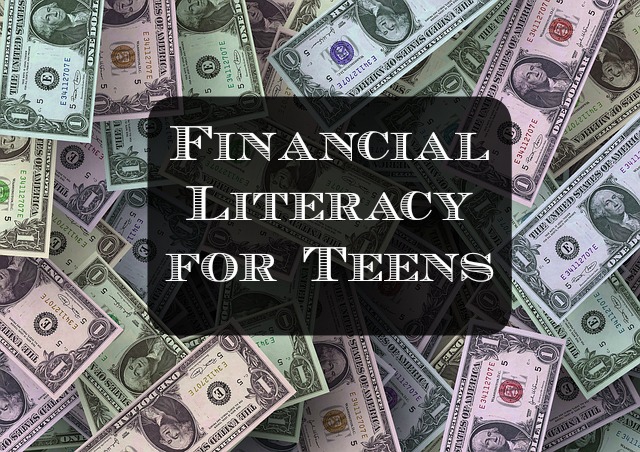 As my son is getting older, this topic is becoming more and more important.  I wanted to give him a good grounding in financial literacy before he started high school.  So, in his 8th grade year he will be learning more about how to handle money.  Much of the focus will be on learning how to handle money, debt, paying for college, and getting started in life, but long-term investing and future goals will also be covered briefly.
I had planned on using some of the Living Mathematically books with my 8th grader, but upon looking through them I decided to go another direction.  To start with the figures in the book seem quite old.  They listed a 1 bedroom apartment with a garage for $350 and the highest price house was a little over 200 thousand.  While that might be accurate in some areas of the world, I would need to triple those figures to come close to the cost of living where we live.   I would have to redo or add onto the curriculum if I didn't want to give my son a skewed view of how much things cost.   Then as I was looking through the book, I realized that the focus was on math rather than financial literacy.  They were having the student practice a checkbook ledger, but only deducting some things each month rather than all of the expenses.
I didn't want to go with a hefty curriculum, so I went in search of some other resources.  I combined a few to come up with a study that covers these areas:
Being financially responsible
How banks work
Checking accounts
Saving money
Financing education
Choosing the right career
How to get a job and keep a job
Credit scores and identify theft
Budgeting and spending wisely
Charitable giving
Purchasing a car
Buying a home
Credit cards
Loans and the dangers of borrowing
Insurance and estate planning
Interest and investments
Taxes and inflation
How to make a difference in the world with your money
These are the resources that I found and most of them are free!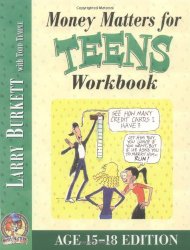 Do you have any favorite resources?  Please share in the comments.