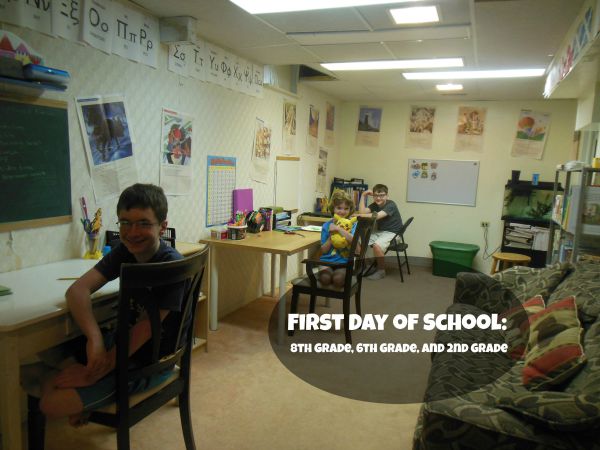 We started our new school year this week.   My kids tend to prefer a year-round schedule, but we ended up having a longer summer than expected because I wasn't done preparing for the school year.  It was taking too long for me to finish so I set a start date.  I'll just have to finish preparing a couple more studies when I get some time during the school year.
This school year I have an 8th grader, a 6th grader, and a 2nd grader!  Since we plan to homeschool through high school this is a "practice" year for us.  I'm attempting to figure out a way to keep grades in a way that works with our homeschooling style.
Our tradition is to start off the school year with a party day.  We don't do any formal work, but just spend the day together celebrating the start of a new year.  Each year we do something different, but we typically do some kind of pictures.  This year is was next to impossible to get all 3 kids looking at the camera at the same time.  Here is one of the better ones.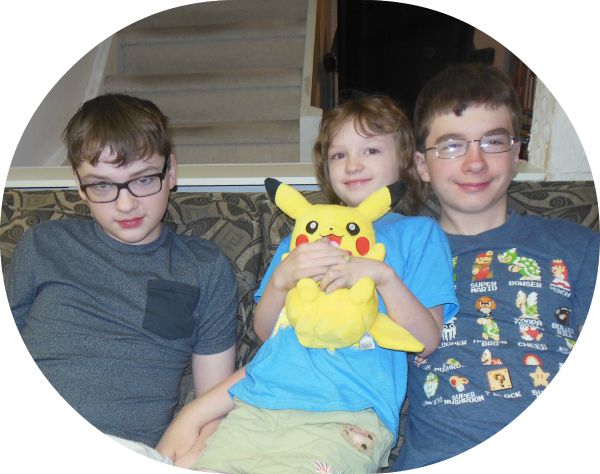 Here is one where they are all sitting at their work areas.  My 2nd grader has graduated to a full-size table and she is pleased as punch about it.  Removing the kiddie table really freed up some room.    The room is rather narrow, but it works.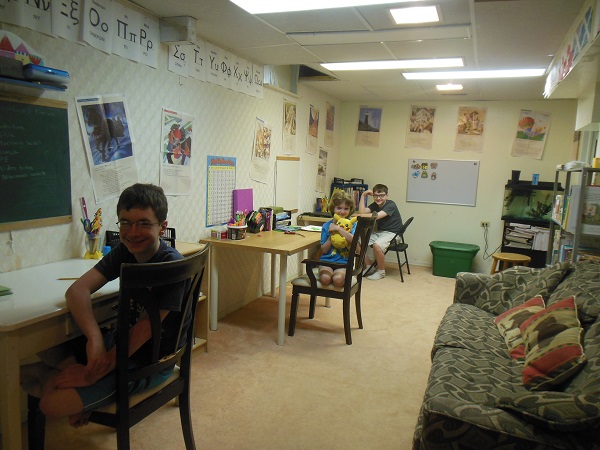 After we took pictures, we went to a local fish store to get some new fish for our aquariums.  We saved 10 tiny feeder livebearers and added a few mollies and algae eaters to our tanks.  By the time we came home it was lunch.  This was a part of the day my kids have been looking forward to the most.  I pulled out the chocolate fountain and prepared things to dip into chocolate.  We had a wide assortment of fruit as well as graham crackers, animal crackers, pretzels, and marshmallows.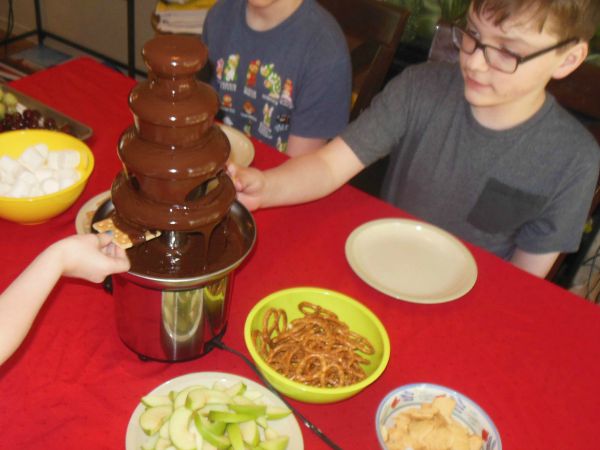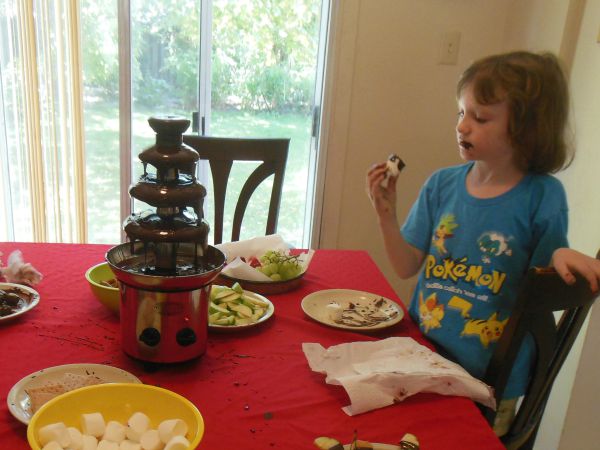 It was super messy and it took me some time to clean up.  Meanwhile my kids were running around and having fun exercising together.
Then it was time for our candy tasting challenge.  I picked up a pack of fancy jelly beans that come in all sorts of weird flavors.  They had to try and guess the flavor they were eating.  Our game ended when someone had 5 correct.  Let's just say that it took awhile.  They then did a similar challenge with different varieties of Skittles.
After all of that, my boys and I played Life together.  My daughter opted to go off and play something on her own.  I lost…big time.  It was a great start to our school year.  The next day we started back to regular schooling and that didn't go as smoothly, but it takes a little time to get into the swing of things.  I'm looking forward to the year ahead.
What did you do on your first day back?  Please share in the comments!