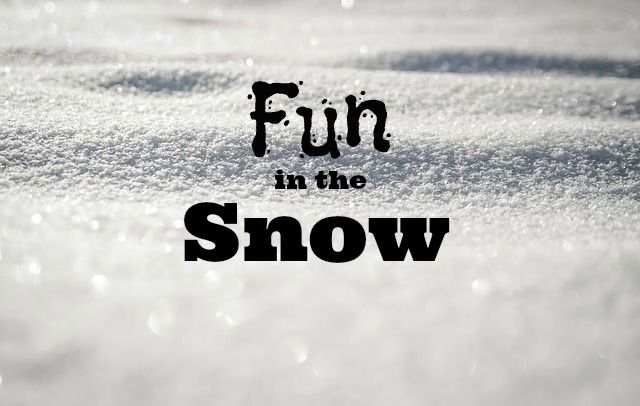 Finally!  We had a somewhat decent snowfall.  There hasn't been any significant snow to play in for at least 40 days. Today, after the toddler's nap we ventured outside to have some fun. At our new place we have a huge park right outside our backyard gate so we don't typically bother with playing in the backyard. We go right to the park. Today the boys had fun running and rolling down the hill while the little girl discovered how much fun snow was to clap between her hands.
Snow angels are a must!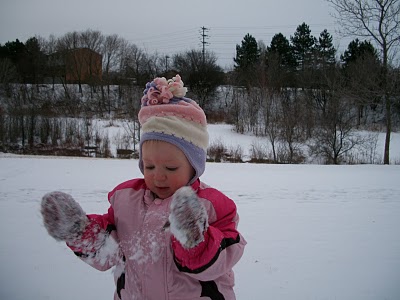 Exploring snow.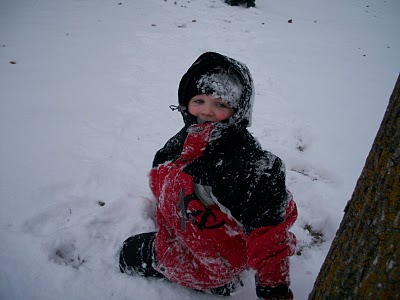 Rolling down a hill in the snow can attach snow everywhere and find little places to sneak inside the coat. Now the trick is to spend more time outside than it takes to put on and take off all the winter gear.
Living in Canada often provides us with many opportunities for snow play, some years more than others.  We may not be able to grab a quick trip to the ocean or see mountains in our skyline, but we do get snow.  So snow is what we will enjoy.  Do you live in a place where it snows much?