Long ago when we started our study of different cultures, we made a salt map of Greenland.  It was fun to make and paint the map.  The problem came when we finished.  Was I supposed to just store the maps away as we did them?  Or perhaps throw them away?  Neither option appealed to me.  Since that first salt map we have moved three times and have never had extra space sitting around to store salt maps.
Eureka!  I had an idea.  Instead of salt maps, I would make a cookie map that the kids could decorate.  I quickly discovered that forming the map with the cookie dough didn't work.  I had to cut out the shape of the country once I had baked a huge cookie cake.
Over the years we have made cookie cakes of Scotland, North America, Italy, Ukraine, Thailand, Sri Lanka, India, and China.  Today we made a cookie cake of Iran.  It is the first stop in our study of the Middle East this school year.  Since we did virtual travel around the US and Canada last school year, we haven't made a cookie cake in quite awhile.  It is the first time I haven't cut out the country.  My oldest son did a light outline with a knife and my younger son cut down to the cookie sheet using my oldest's outline.  My youngest spread on the frosting and all three helped decorate the cookie cake.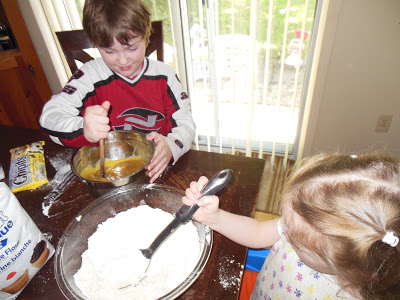 My kids love making things and making cookie dough is no exception.  I had my boys take turns reading and reporting on holidays in Iran as we made the dough.  They read sections in Iran the Culture
 book.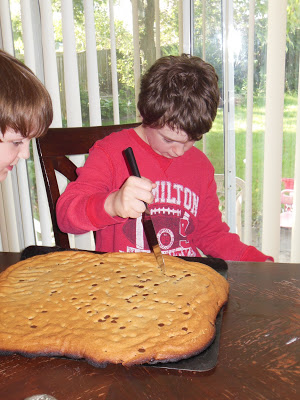 My son was looking at a map on the iPad as he made his outline.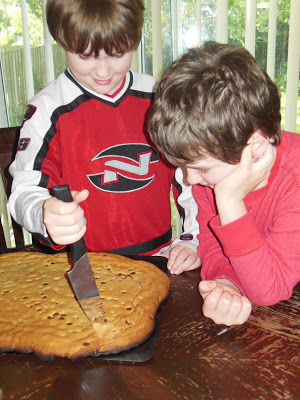 Now the 4th grader is slowing cutting down to the cookie sheet while making sure to follow the outline.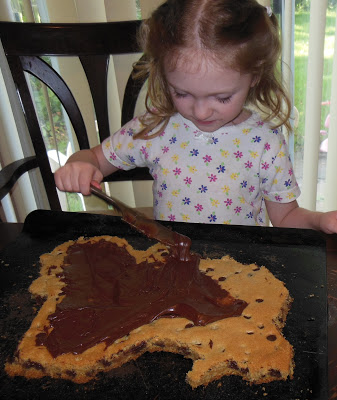 Now it is time for the Kindergartner to frost the cake.  We needed some type of frosting to be able to decorate it.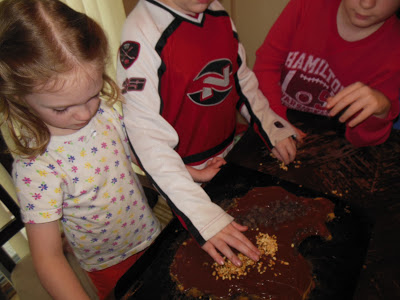 Decorating the cake.  We use whatever we had on hand.  We used chocolate chips for the mountains and chopped peanuts for the desert.  The yellow pretzel m&ms are cities and the blue ones are bodies of water.  This past weekend we all met a woman from Tehran who had recently come to Canada to study.  It made marking the city of Tehran a little more personal.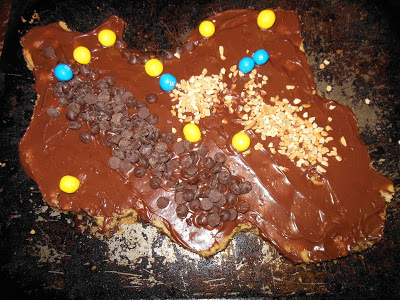 The finished product!