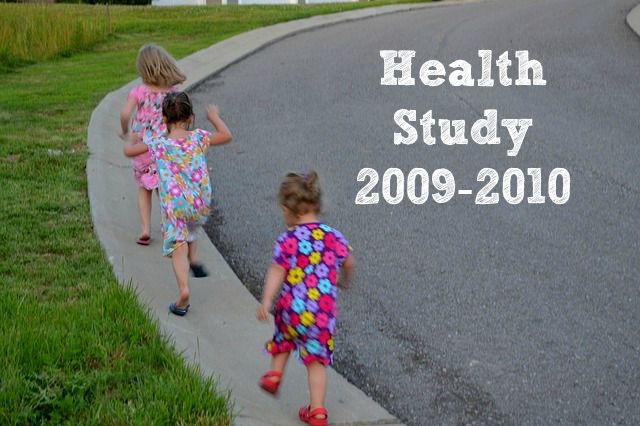 I had ordered a Health and Safety curriculum online, but it was not what I expected. I returned it and have just put something together with my old PE book printed in 1989 and online resources.
I have 20 minutes a week scheduled for health, but that may vary slightly depending on the activity.
The PE book is still being printed, but the page numbers used are from the 1989 edition called
Lifetime Physical Fitness and Wellness
. The book is not for my kids level so when I refer to page numbers it is for me to read and explain the concepts presented in the book.
I've listed several websites. Some are for me to view and explain to my children and others are for us to explore together.
Week 1: Wellness challenge pg 9 and endorphins and muscle soreness on pg 18
Week 2: 1.5 mile run test page 21
Week 3: Step test page 22
Week 4: Intensity of exercise, resting heart rate pg 28,39,35
Week 5: Muscle strength pg 45 pic and 49 test
Week 6: Strength training exercises in PE book
Week 7: Flexibility test pg 84, 85, 87
Week 8: Flexibility exercises 94-96
Week 9: Low back exercises 97-99
Week 10: Body mass calculations of fat
http://www.halls.md/body-mass-index/bmi.htm
http://www.halls.md/bmi/fat.htm
Week 11: Fire safety
http://www.usfa.dhs.gov/kids/flash.shtm
Week 12: Fire Safety – make fire escape plan
http://www.usfa.dhs.gov/kids/flash.shtm
Week 13: 911
Week 14: Lost
Name, address, parents name review
Find another mom or policeman
Stay put, don't look for parent.
Week 15: Germs
Sid the Science Kid The Journey of a Germ – YouTube
The Importance of Handwashing – YouTube
Handwashing with Soapy – YouTube
Wash your hands – YouTube
No Germs on Me – YouTube
Washing Your Hands the Right Way – YouTube
Handwashing for Kids – Crawford the Cat – YouTube
Week 16: Dental care
Dr. Rabbit and the Legend of the Tooth Kingdom on colgate.com
Week 17: Dental Care
Fun games herehttp://www.colgate.com/app/BrightSmilesBrightFutures/US/EN/Kids/FunGames.cvsp
Week 18: Vision
http://www.sightandhearing.org/sightcenter/testeyes1.asp#
http://www.freevisiontest.com/tests.php
Week 19: Sex-Ed
Read 5 year old- The Story of Me (God's Design for Sex)
Read7 year old – Before I Was Born (God's Design for Sex)
Week 20: Calories and carbohydrates
Kidshealth.org (stay healthy section) and label reading
Week 21: Fats and Proteins
Kidshealth.org (stay healthy section) and label reading
Week 22: Vitamins and minerals pg 121, 122
Week 23: Water and Fiber Pg 122,123
Indiaparenting.com – Daily Water Consumption Video
Week 24: Food Pyramid
Inside the pyramid
Pyramid game
Week 25: Food Pyramid
My Pyramid plan
Menu planner
Pyramid game
Week 26: Calorie expenditures pg 140
Start food diary
Week 27: Check food diary
Week 28: Stress management
Practice things here: www.education.com/reference/article/ref_stress_childhood/
Week 29: Sleep
Why we sleep
How sleep works
Week 30: Sleep
Sleep and you
Can't sleep
Week 31: Sleep
Dreams
Bring out the stars
Week 32: Stranger Danger
Don't ever go with strangers – YouTube
http://www.cheshirect.org/police/programsstranger.html
Week 33: Bike and internet safety
Bicycle helmet safety http://www.youtube.com/watch?v=93RT6SRJC2s
Childrens bicycle safety video http://www.youtube.com/watch?v=93RT6SRJC2s
Internet safety video http://www.youtube.com/watch?v=MuaJcjxBK3U&feature=fvw
Week 34: Anti-smoking/drugs/drinking
http://kidshealth.org/kid/grow/drugs_alcohol/alcohol.html#
http://kidshealth.org/kid/grow/drugs_alcohol/know_drugs.html?tracking=K_RelatedArticle#
http://kidshealth.org/kid/watch/house/smoking.html?tracking=K_RelatedArticle
Week 35: Step test, flexibility test, body mass test and compare with initial test
Week 36: Finish testing