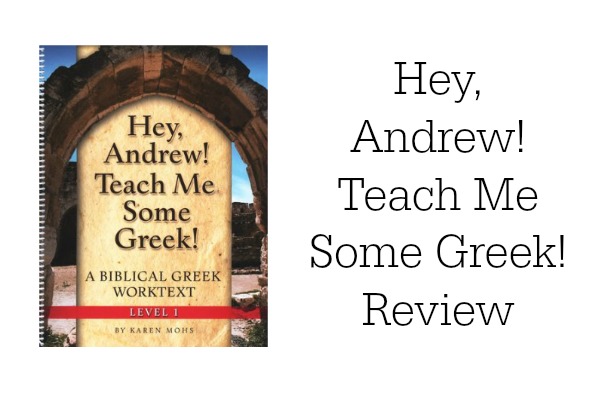 Hey Andrew, Teach Me Some Greek!
is a curriculum designed to teach your children Koine Greek. We started using the first book in the series last school year. We didn't spend too much time on it last year so we only made it about a 1/3 through the book. The first book in the series in pretty simple. It teaches your child the letters in the Greek alphabet, the sounds they make, and how to write them. The curriculum has several different components such as a reader, a CD, a workbook, and a test book. I'm not using the tests with my boys. The reader goes through each letter of the alphabet with a rhyme to help you remember the letter. Here is the lambda page.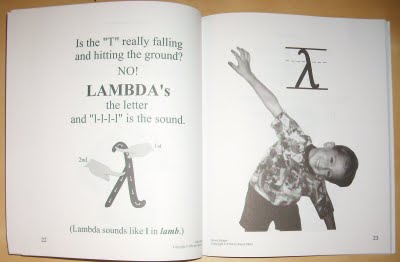 At the end of the book it teaches a phrase in Greek. The book can be read aloud or you can listen to it on the CD. The CD also has a catchy alphabet song.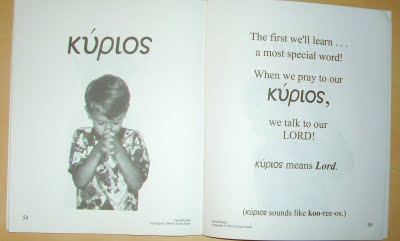 The workbook will give your child practice writing the letters as well as additional practice in the sounds the letters make. Click on the pictures to see the workbook pages up close.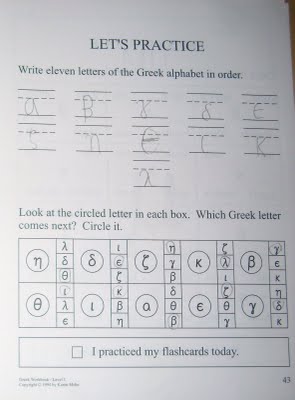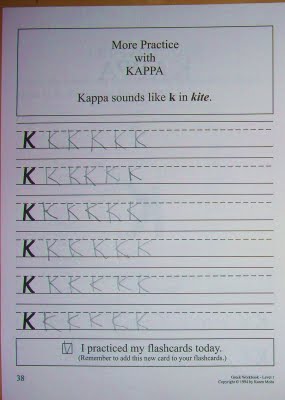 Hey Andrew, Teach Me Some Greek!
has seven levels. We expect to move on to level 2 by the second half of this school year. A child should be able to go through about one level per year.  We'll see how it goes.