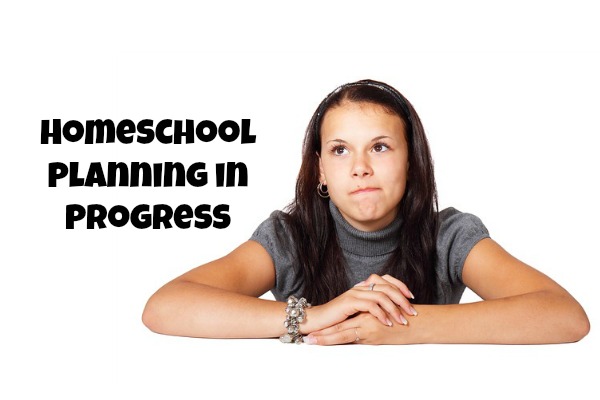 Most school years I have completed all of my general plans by May and then I spend a few months working on creating unit studies and meshing our eclectic resources into something that is open and go.  Not so this year!
I will manage to get something together soon.  Our kids will be in 3rd grade, 7th grade, and 9th grade this coming school year.  I am seriously changing things up because I'm moving my kids to more independent work overall.  This should work well for all of my kids.  This past school year has shown me that they are willing and able to work more independently.  My oldest is starting high school too!….seriously not a year to put off on planning.  But, sometimes life turns out that way.
We are currently in the middle of a BIG move and a life change.  This necessitates putting some things on the back burner for awhile.  Meanwhile, my kids are slowing finishing up their currently school year while I pack up 2 houses so we can move and then live for awhile with most things in storage before we move again.  At least all of my school items will be handy.
It is times like this where I see so many life lessons for my kids.  They are watching how I handle challenges and change.  They are learning to deal with unexpected circumstances and adapt.  They are learning to see the rainbows in the rain and trust God.  I've found that so many valuable lessons can not be found in a book or a curriculum, but in life itself.  
What resources have you used that your kids have used independently.  Please share in the comments.