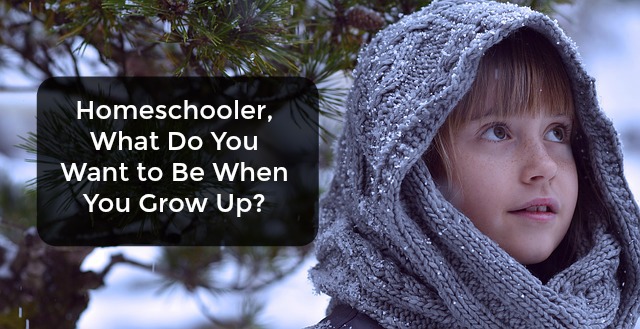 What do you want to be when you grow up?
Kids get asked that question all the time.  It is a reasonable question for an adult to ask in our society.
My art-loving daughter who loves to draw was recently asked if she wanted to be an artist when she grew up.  As I sat there and listened to her answer, I realized how correct she was.  She said.  "I'm already an artist."
That brought home the point that homeschooling promotes a different mindset.  You don't have to wait until you grow up.  You can start now.  It may be basic and at a beginning level, but homeschooling affords your child time to spend on his or her passions.
Click into your child's interests.  This is one of the great benefits of homeschooling.
My child was interested in working as a vet, but didn't want to wait until she finished school years into the future to get started.  So, I compiled some information and created a vet unit study for her.  She went through it in record time and is thirsty for more.  She applies her knowledge to the animals she encounters and gives our pet "exams" quite frequently.
I love the gift of time that homeschooling provides.  Each of my children have unique interests.  These interests fuel learning and shape our days.  They don't have to wait until they grow up to be what they want. They can start now.