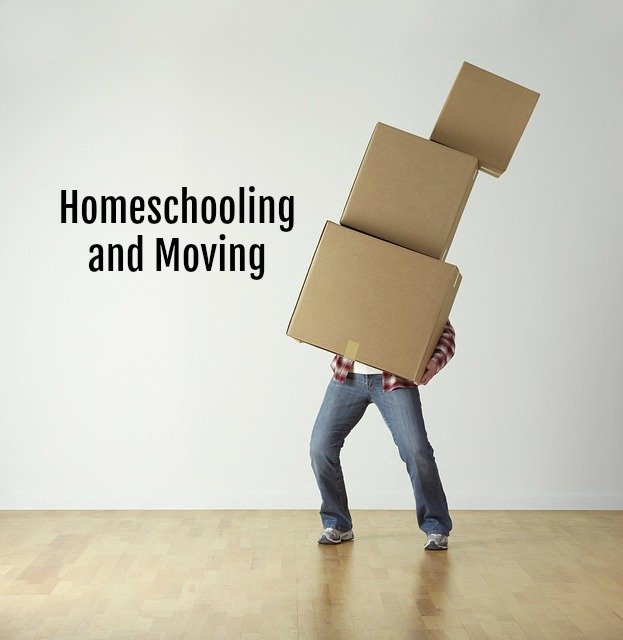 We are moving this week.  This is our third move since I started homeschooling.  
For each of the two previous moves I took off six weeks surrounding the move to pack, unpack, and just get settled.  It made our school year stretch out into the summer because of the long break in the middle of the school year.  We even started this school year late because last school year ended quite late so I didn't want to push out our school year any further.
So this time I have tried something different.  Today (Tuesday) was our last day of school until after our move.  We are scheduled to move this Thursday.  I hope to have us back to school by Monday so in total my kids will only have three days off of school.  
However, during the last few weeks we have had shorter school days so I could have more time to pack.  It has worked very well.  I expect to start back with half days until things are mostly unpacked.  I've also packed our school items in specially marked boxes that will be put aside and not get hidden amongst the many boxes so even if unpacking goes slowly I will be able to access our school items easily.
What tips do you have when moving while homeschooling? Please share in the comment section.