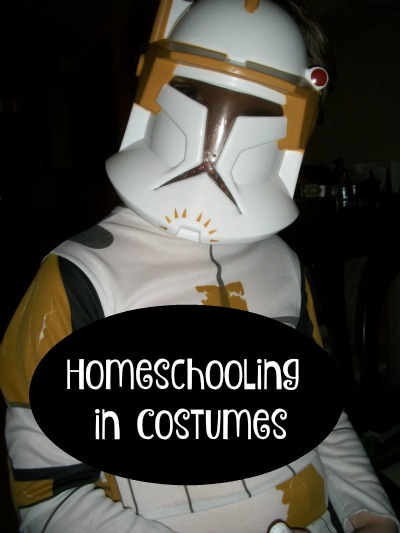 Who says that you can't do your school work in a costume?
Some characters from Star Wars have been seen recently around here.  General Grievous stopped by to analyze graphs of motion with numbers to help him conquer his latest opponent in a light saber duel.   He found the exercises in CPO Physical, Earth, and Space Science
to be quite grueling.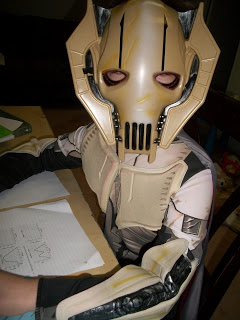 Commander Cody stopped by on the same day.  He was interested in learning to write Arabic.  He sat down for a lesson using Alif Baa
.  He even took off his mask so I could see his face.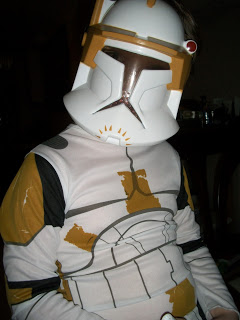 Princess Peach graced us with her presence one morning.  She decided to show off her math skills by counting squares and shading in the correct number in Singapore Essential Math
.