Homeschooling can be challenging when you have a baby or toddler in the house because babies need lots of time and attention. From the time my daughter was a few months old, she has been growing up in a homeschool environment.  Adaptability is key because babies can change your plans in an instant.  We have always had longer school days because we were quite project or play-based in the early years.  Doing school during naps doesn't really work when your child doesn't nap well either.  So, here are some baby-filled moments from our homeschool adventures.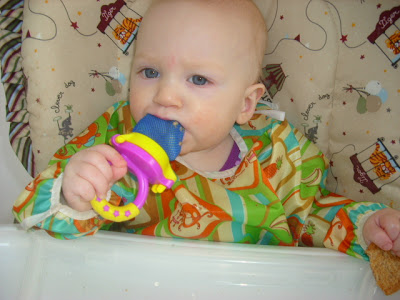 Highchair time in the kitchen when the boys were working on a project there.  Food in a mesh container or an ice cube in the mesh container when teething were well-enjoyed by my little one.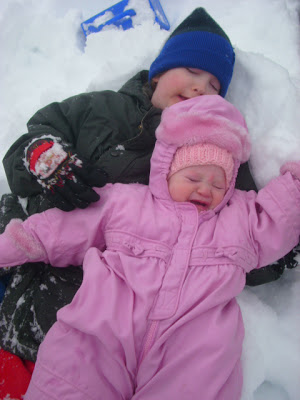 Outside time wasn't so much of a hit.  She didn't like being bundled up so I held her while the boys played.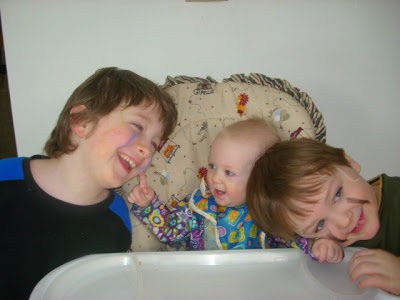 Native American project.  She was examining their face paints.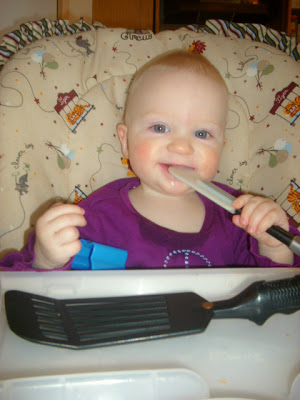 Chewing on kitchen utensils while the boys were doing a project was quite fun too.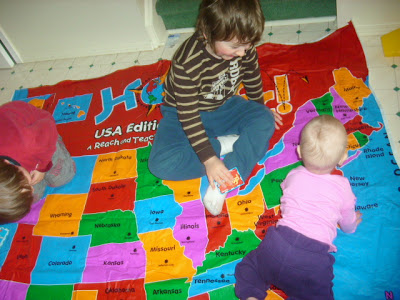 We happened upon this game adaptation by accident.  My daughter was now crawling and we were playing a game.  She kept getting all over the map.  We then changed the game so the boys would pick a card for a state.  If she crawled on their state first, that child received a point.  My older kids loved it.  My baby did too.
Participating in our Native American feast with a little bit of a costume.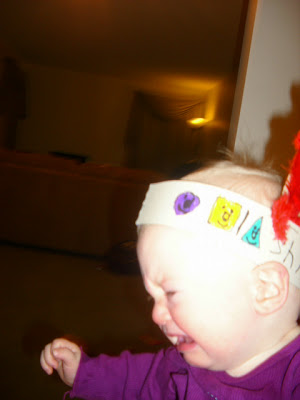 Not liking everything about our Native American feast.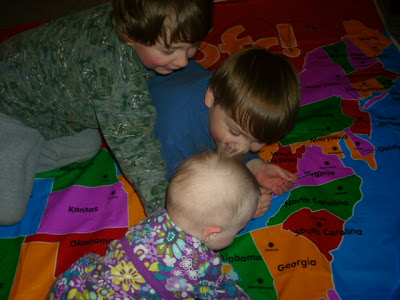 We had to play this game again and again because it was so fun.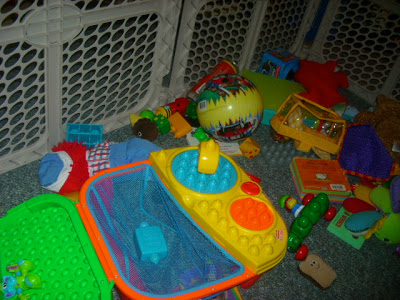 Gated off play area.  As a younger child it was a large closed-off gated area right in our school room.  As she grew, I expanded the play area until she had reign of all baby-safe portions of the room.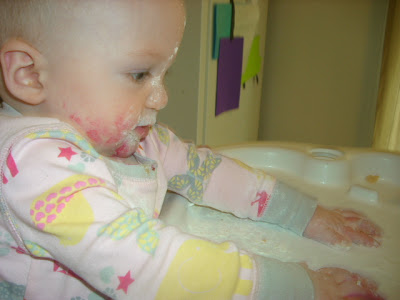 Flour was always a hit in the high chair when the boys were doing projects in the kitchen.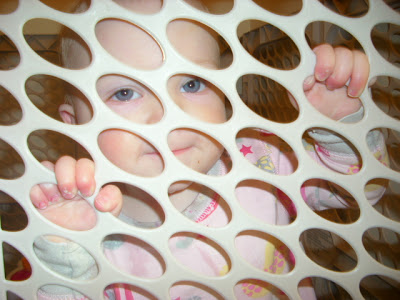 Another gated area near the kitchen when she wanted to get down and play.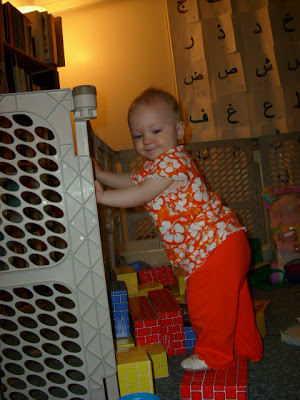 Expanded play area that left the bookcases and stairs out of reach.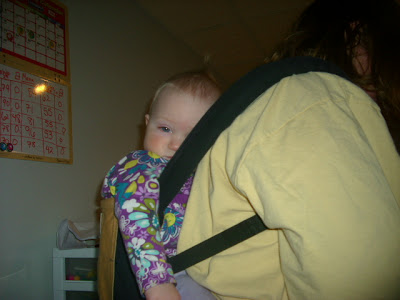 Naptime was done on my back.  I read aloud and walked around the room as she went to sleep.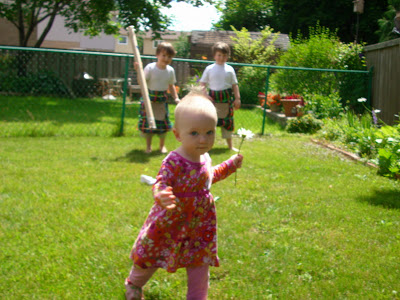 Sometimes interruptions happened like the time when she went after a flower in the game area during our "Highland Games"