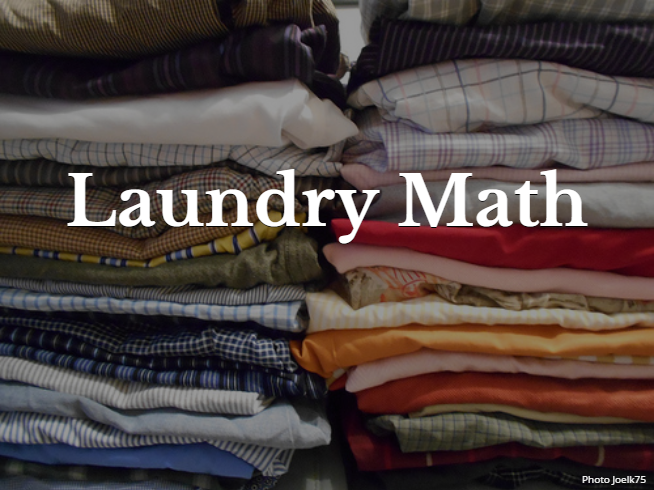 When I created our schedule at the beginning of the school year I allowed for a day every couple of weeks for things like catch-up work, field trips, or special projects. Today was one of those days. In the morning we took a long hike and stopped by the park. While that may not be the best thing to do when the ground is muddy, we had fun and the tub was waiting for the boys when we came home.
This afternoon we embarked on another project – laundry math. I've never tried this before, but the thought came to me a couple weeks ago. My laundry was piling up so I thought today would be a great day to try it. I gave the boys a choice of tracking the color of clothing, the type of clothing, or who the clothing belonged to. My youngest son chose to track the color of clothing and my older son chose to track the type of clothing. I gave each child a piece of blank paper and told them to track the different categories. I showed them how to make tally marks in groups of five and I started folding. As I folded each clothing item I stated the color and type of clothing. As I folded the boys were busy making tally marks on their paper. Here you see my youngest son's tracking of clothing colors.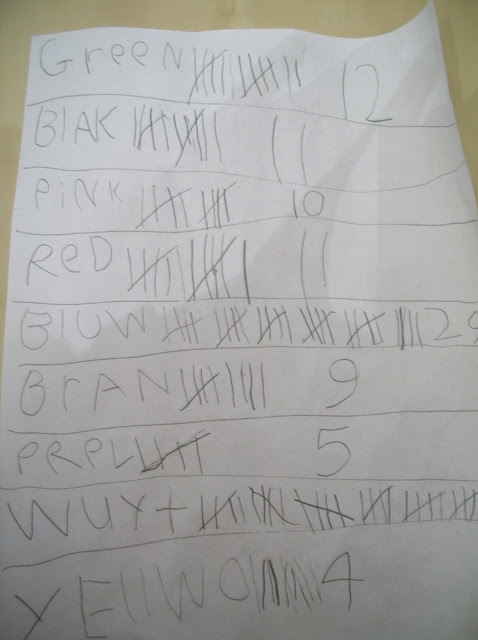 Once they finished tracking all the clothes I folded I gave them a blank bar graph chart from abcteach.com.  I then explained how they were to write all their categories and then graph them out on the paper.  My second grader chose to graph his items out in pencil.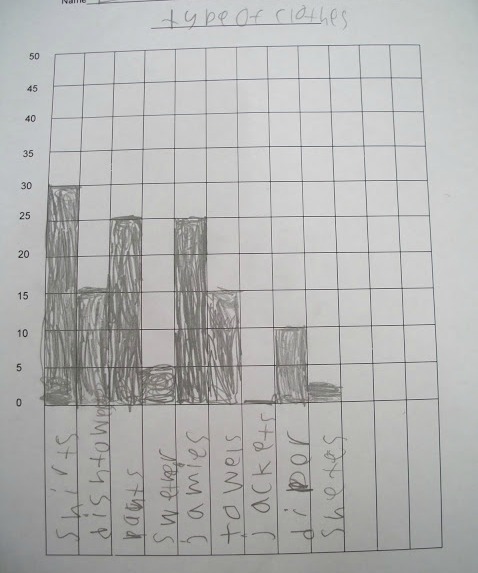 My Kindergartener chose to graph his out in markers.  He didn't totally understand the graphing at first so I gave him a second sheet of paper and gave him several examples on his previous paper so he would understand how to complete it.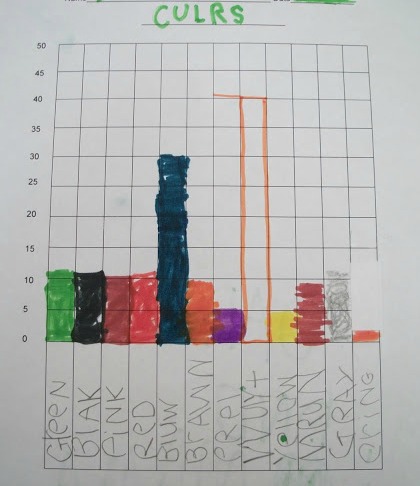 My boys enjoyed this activity.  It gave them practice with tally marks, counting and graphing.  It gave me a chance to catch up on laundry.  We may try this again sometime.