Being able to converse in multiple languages is something that is important to our homeschool so we spend a bit of time working toward that goal.  For several years now we have been slowly learning 3-4 languages.  Right now we are working on Arabic, Mandarin, and ancient Greek.  French was in our line-up, but I decided to stop it last school year and resume it in 5th grade.  Currently, we are spending about 90-100 minutes per school day on everything related to foreign languages.  We would make much quicker progress in one language if we put all that time toward one so our progress may be a little slower.  I like to hit every language each school day.  Progress is quicker when we have short sessions every day than if we have longer periods of study less frequently.
I've outlined how our week typically looks for foreign language study.  My 8 and 10 year olds complete everything listed.  My 3 year old only does the exposure to Mandarin and Arabic through watching children's programming.  I've color coded the different languages and bolded anything that requires me to be involved.
Monday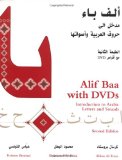 Arabic
Mandarin 
Greek 
Tuesday
Arabic
Mandarin 

Greek 
Wednesday
Mandarin 
Greek 


Thursday


Arabic
Mandarin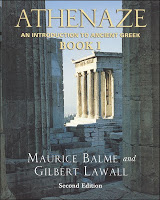 Greek 
Friday
Arabic
Mandarin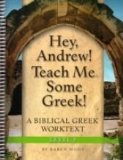 Greek 
I must admit that sometimes it is difficult to be motivated to do all these languages everyday.  But then there comes the reward at seeing my children progress in each language.  I try to keep our foreign language study as important as our language arts and math studies so it isn't likely to get dropped when our days get busy.  Next year I plan to add French to my oldest child's studies.  His time for foreign languages each day will probably be closer to 2 hours including the time spent watching shows in different languages.
I don't know any of these languages that we are studying and I am having to learn along with my children.  It isn't unusual for my child to correct me when I get something wrong.  My kids want to continue on this foreign language journey.  They know it will require many years of study ahead.  I don't know how far we will get in this journey, but we will try to go as far as we can.