Living books make subjects more interesting and fun.  Snuggling on the couch with a good book instead of spending the time sitting at a table or desk with a workbook is a plus in my book.  This is not to say that we avoid desk work, but when we find resources to learn concepts in different ways we do so.  This school year I am using a selection of living grammar books for my second grader.  They primarily deal with parts of speech, but there are also ones on punctuation.
Nouns
A Mink, a Fink, a Skating Rink: What Is a Noun?
A Lime, a Mime, a Pool of Slime: More About Nouns
Pronouns
I And You And Don't Forget Who: What Is a Pronoun?
If You Were a Pronoun
Adjectives
Hairy, Scary, Ordinary: What Is an Adjective?
Quirky, Jerky, Extra Perky: More About Adjectives
Prepositions
Under, Over, by the Clover: What Is a Preposition?
If You Were a Preposition
Verbs

Slide and Slurp, Scratch and Burp: More about Verbs
To Root to Toot to Parachute: What Is a Verb
Adverbs
Dearly, Nearly, Insincerely: What Is An Adverb?
Lazily, Crazily, Just a Bit Nasally: More About Adverbs



Conjunctions
If You Were a Conjunction
Interjections

Fantastic! Wow! and Unreal!: A Book About Interjections and Conjunctions
Punctuation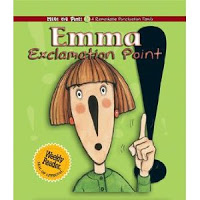 Emma Exclamation Point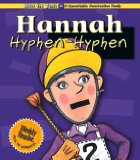 Hannah Hyphen

Alan Apostrophe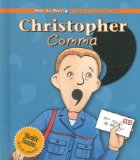 Christopher Comma