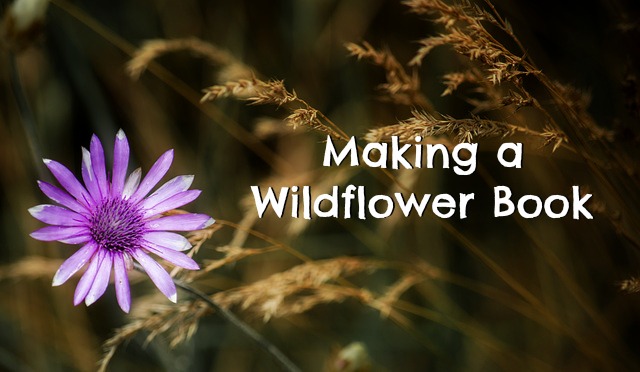 One of our science projects this year is studying wildflowers. We have searched for wildflowers in three different locations so far this school year. When we find them, we use the Ontario Wildflowers: 101 Wayside Flowers
book to identify them.
Once we identify the flowers we press them in between two books and put a couple heavy things on top. We leave it like that for about a week. At that point we carefully remove the squished flowers between the books and tape them onto a paper. My 2nd grader writes the name of the flower on the paper and we then slide it into a clear sleeve that fits into a notebook.
My 2nd grader glued foam letters onto the cover of the notebook to create the title for our "book." And he had to alphabetize the flowers as we put them in the book. It doesn't hurt to get more practice alphabetizing.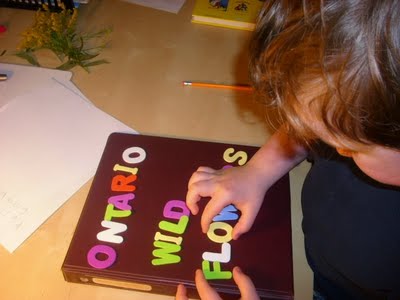 Our search for wildflowers has come to an end for the year. We will resume in the spring.  In the picture you will see a picture of two of our pressed flowers – Queen Anne's Lace on the right and Philadelphia Fleabane on the left.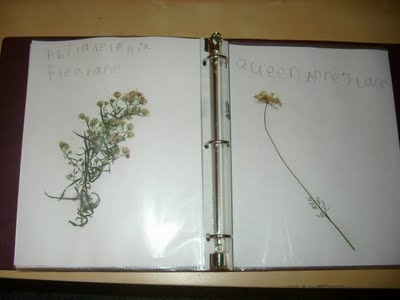 This exercise has taught me one thing….my kids love the idea of making books. I have avoided lapbooks for a couple years now because they seem like they would be so boring. After this activity I'm wondering if lapbooks may be something they will love. Any experienced lapbookers out there? Please tell me how it is not boring.