This school year I splurged and purchased a Zome Tools kit.  We are probably a bit heavy on STEM in our household, but that is because my kids have dreams of STEM careers unless you count my youngest child's desire to be a lumberjack when she grows up.  I suppose a lumberjack is STEM-related though.
I went with the Zome Tools Advanced Math Creator 4 Kit
because I could purchase it at Rainbow Resources with other homeschooling supplies which saved on shipping costs and customs fees.  Homeschool Buyers Co-op had a great kit, but they didn't ship to Canada.
All three of my kids are loving Zome.  We spend about an hour each week working our way through the different project books before we start on the Zome Tools Lesson Plans.  The Zome Tools Lesson Plans can be purchased or you can access it as a pdf.  I printed it off and will probably get it bound at the local office store.  Once we finish that we will start on the included Zome Geometry book
.  My 4th and 6th graders have been able to manage most things so far without help.  My youngest is loving it as well, but she does need occasional help.  She has surprised me at her ability to put together the models.  Using Zome Tools have pretty much confirmed that she is much like her older brother in her visual-spatial skills.
Here are a few highlights of some of our Zome Tools fun so far this school year.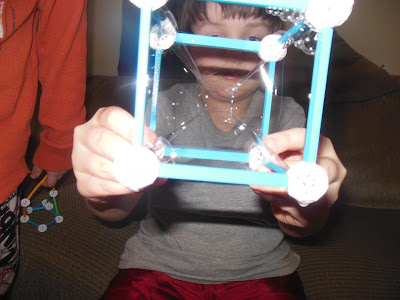 Zome with bubbles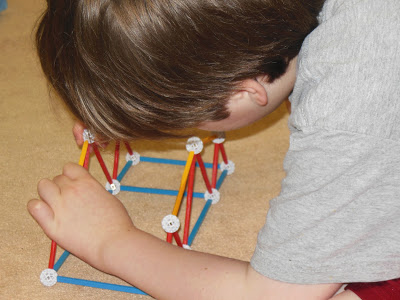 Building a bridge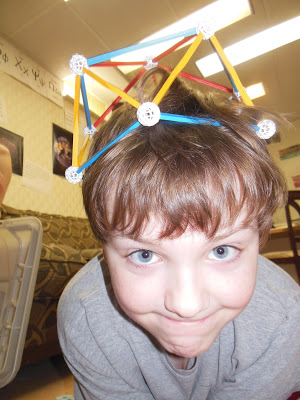 Sporting a dome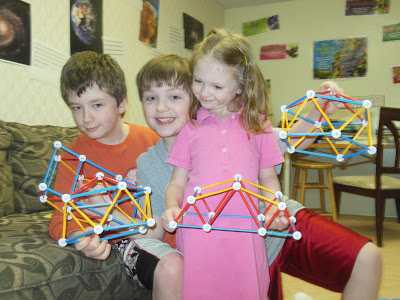 Showing their creations for the day.
Angry snowflake.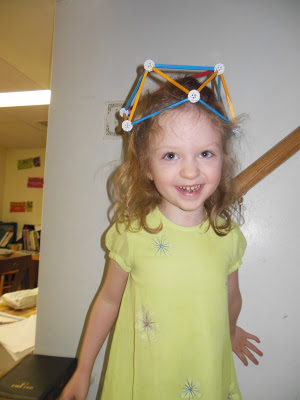 Proud of her dome.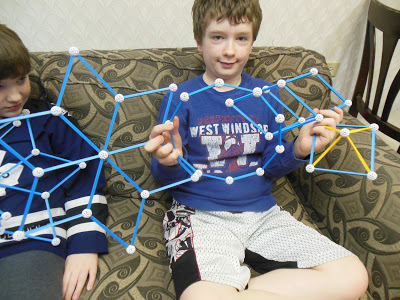 Showing his 4 creations made that day.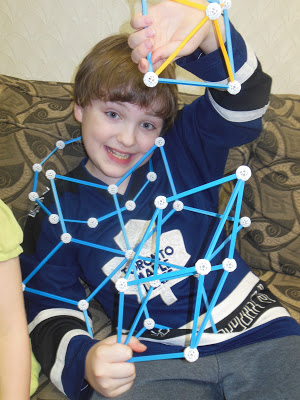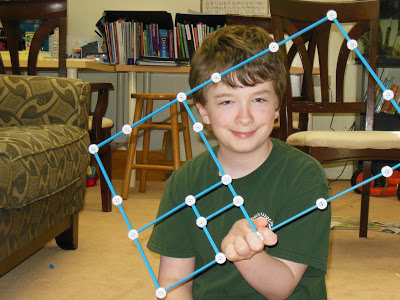 Made a Golden Rectangle Spiral.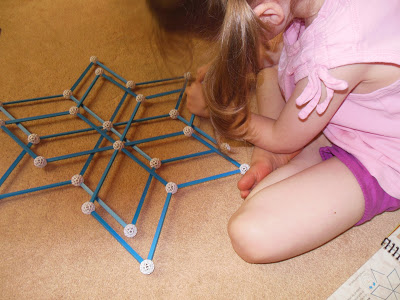 Kindergartner is working on a snowflake.  Copying her brother's snowflake makes it a little easier.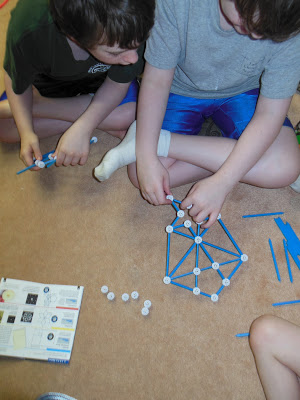 Working on a fractal star.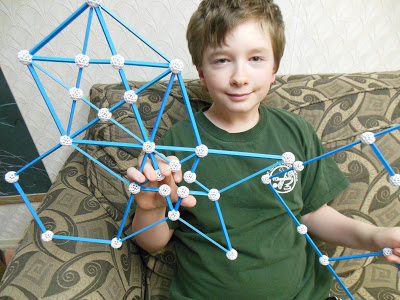 His finished fractal star.
My job while they put all these things together is to take apart previous creations.  The Zome Kit came with a handy container so it is easy to store and find all the different parts that are needed to make the designs.