Every so often we have a little cooking "competition" around here.  When I use the word competition, the term conjures up ideas that my kids are pitted against each other in an attempt to win.  Actually, our "competitions" are just ways to organize learning how to cook.  It makes the process of cooking different dishes more engaging.
Right now we are in the middle of learning to cook entrees from around the world .  Mexican food was the category this time.  To start with, my kids each chose a recipe.  We then set aside a good chunk of time where they made them.  I was available for help, when needed.  Obviously, I provided the most help to my 7 year old.
Each entry is judged by taste and looks.  Taste is judged by individuals in our household who rank the dishes.  I started off our competitions by not counting my children's votes for the best tasting, but when I discovered that my kids were pretty unbiased and didn't always choose their dish as the best tasting one, I started collecting their votes.  To determine the best looking dish, pictures were shared here on the blog and readers voted for the best looking dish.
Here are the entries and the results:
1.  Beef Tacos by my 11 year old (Won Best Looking and tied for first for Best Tasting)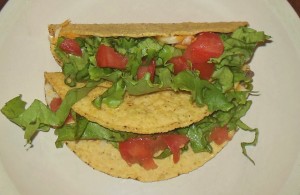 2.  Chicken Quesadillas by my 13 year old (3rd place for Best Looking and tied for first for Best Tasting)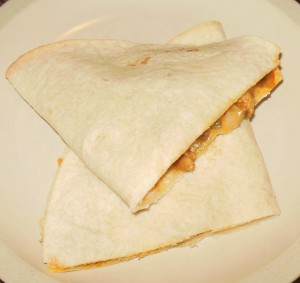 3.  Huevos Rancheros by my 7 year old (3rd place for Best Tasting and 2nd place for Best Looking)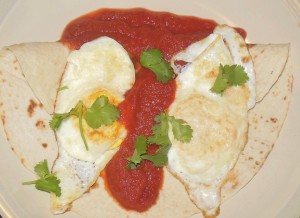 Points are assigned for each category and a total number of points are tallied for the entire competition.
At this point here are the standings:
1st place – 11 year old with 11 points
2nd place – 13 year old with 9 points
3rd place – 7 year old 5 points
Next up is Chinese food!
Which Mexican dish looks like one that you would like to eat?