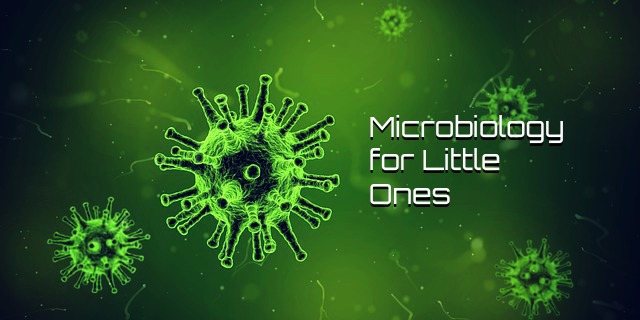 We started off our school year with an in depth look at the world of cells, bacteria and viruses. Our science study this year has gone very well.
I split my kids up for science this year after a couple years of trying to combine them. They are only 2 years apart, but their interest in science is far more than 2 years apart.
I choose books with lots of information for my son who lives and breathes science. I choose shorter and more illustrated books with my son who hasn't shown a great interest in science in general. We are using lots of hands-on experiments and activities as well as videos. So while they are studying the same topic, doing the same activities, and watching the same DVDs their instruction time is individualized to their interest level. You can see our study here.
I've heard my son who hasn't loved science tell me that he has been enjoying science this year. During one of the DVDs we watched I stopped and asked my young son what a nucleus was. It had mentioned a nucleus briefly on the DVD and I wanted to know if he remembered it from our cell model. He explained it and them proceeded to tell me that he remembered about the Golgi bodies too. I want my children to enjoy school and remember what they have learned. I find instances like these to be positive indicators that things are going well.
Cultivating bacteria in petri dishes has been fun and a great way to learn. As the days passed we watched the bacteria grow into different shapes and colors. We used 6 petri dishes and explored bacteria from: washed hands, unwashed hands, the bathroom doorknob, the computer keyboard, a mouth, and the diaper pail. Imagine the surprise when the bacteria for the hands far exceeded the bacteria found in the diaper pail. It was nice to see my son come to his own conclusion that he needs to wash his hands better.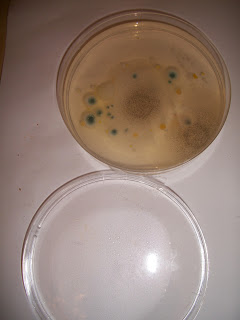 Our next stop in our science study will be a study of the skin, hair, and nails. I know my boys are looking forward to making our Rice Krispie treat and candy skin model. I must admit I am too.