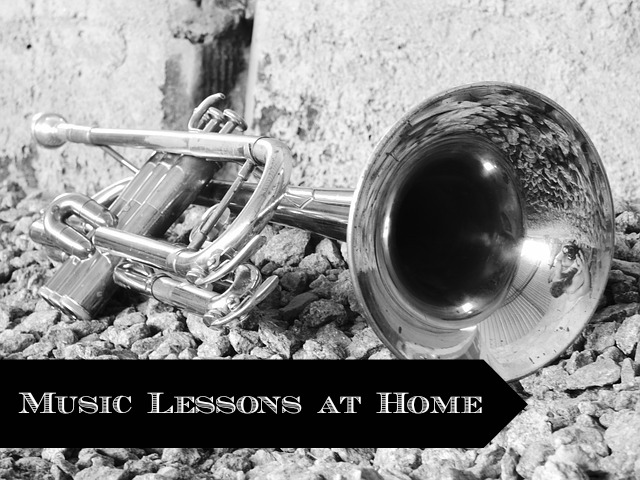 My boys are taking trumpet lessons this year. I give them their lessons at home. While their instrument of choice is not the trumpet I am using this year to help them understand the dedication and work that goes into learning an instrument.
While I am not an expert trumpet player, I can teach them what I know. I had four years of lessons back in high school and college and still have my old trumpet. It is a little difficult to teach trumpet with only one trumpet so we are using Play Trumpet Today! Beginner's Pack: Book/CD/DVD Pack
. It gives my boys an opportunity to hear a note on the CD or DVD and try to match it on the trumpet. Each son takes a turn having a lesson. Their lessons are only about 15 minutes long. We use this time to go over what they have practiced and work on improving their skills. I write out a practice list for them each week. They are responsible for practicing 10 minutes before school four days a week.