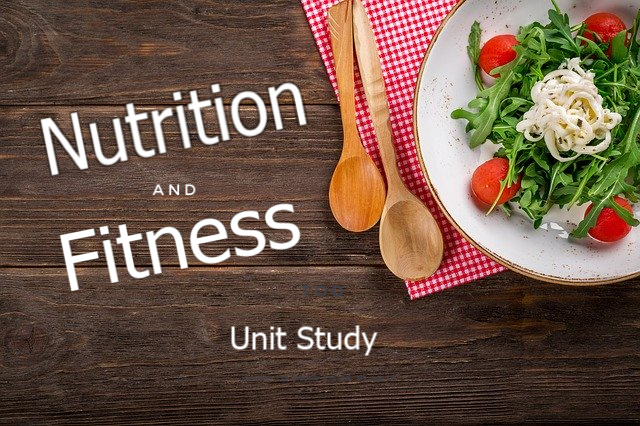 My 7th grader and 5th grader will be exploring nutrition this school year. My first grader will also participate as appropriate. The goal of this study is to help my children learn how to make and why to make nutritious food choices. I am skimming over any weight loss issues presented and focusing on helping my kids achieve a healthy lifestyle.
Visualizing Nutrition is our spine. I found it used for a good price. Brand new, this book costs over $100. It is chock full of images and has plenty of information as well. If interested, click on the link above. It will take you to Amazon where you can see inside the book. I like choosing a book with lots of images and in depth information because this allows us to skim areas by focusing on the pictures and main headings or explore interest areas in depth. When we go through the book we will all sit down with the book together and read/discuss the information.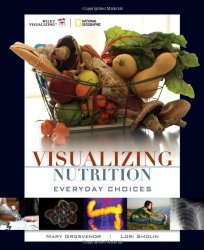 Fitness is a minor portion of this study, but we will explore other exercise options that my kids can incorporate into their everyday life.
Documentaries are also a big part of this study. I prewatched many different ones and chose these because I thought they conveyed concepts in a way that my children should find interesting.
Read Visualizing Nutrition: Guidelines for a Healthy Diet pg 28-53
Read Visualizing Nutrition: Digestion: From Meals to Molecules pg 54-81
Read Visualizing Nutrition: Carbohydrates: Sugars, Starches, and Fibers pg 86-117
Read Visualizing Nutrition: Lipids: Fats, Phospholipids, and Sterols pg 118-151
Read Visualizing Nutrition: Energy Balance and Weight Management pg 288-329
Read Visualizing Nutrition: Nutrition, Fitness, and Physical Activity pg 330-363
Read Visualizing Nutrition: How Safe is Our Food Supply pg 436-473
Design a healthy weekly menu on a budget and prepare one day's worth of meals.