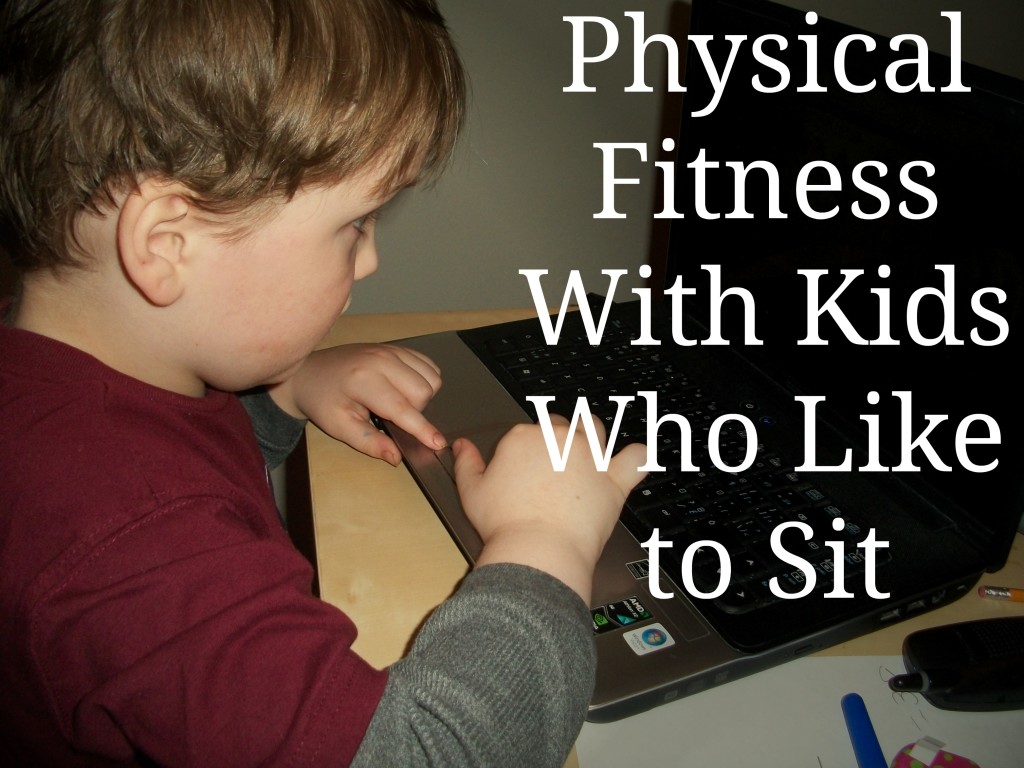 When my kids were younger I thought it was a bit unusual for them to be content to sit and play most of the time.  When it was time to go run around and have fun outside, their favorite thing to do was to sit down in the dirt or sandbox and play.
Several years ago I realized that we had to do something different if I wanted to give them the gift of a healthy lifestyle.  I had to make it a priority in our life and in our school day.  I picked up a copy of Dr Sears LEAN Kids at the library and we started to implement many of those strategies.   Dr. Sears' L.E.A.N. Kids
 is a book that covers a total health program for children from 6-12.  It covers lifestyle, exercise, attitude, and nutrition.  We changed some eating habits and learned more about nutrition and attitude, but most of all we made exercise a priority.
Some of the things we did:
Made exercise a priority in our school day.  If we have a school day without exercise it is only because of sickness.  Right now my kids have 1/2 hour of time to actively play together (doing whatever they choose).  Their requirement is to be sweaty at the end of the 30 minutes.  My older two kids also run 0.5 or 1 mile on the treadmill every day.  They are working toward a goal time.
Connect their favorite sedentary activity (playing on the computer or Wii) with exercise time.  If they want more computer or Wii time they have to earn it with more exercise.
Screen time is limited.  We are more generous than Dr. Sears' recommendations, but my kids basically have 1 hour of free screen time during school days.  They have some additional screen time for school and have a little time for watching Youtube or Netflix.  On non-school days they can have more screen time, but after 1 hour on a screen they must exercise to get more time.
Changed eating habits.  Even though we didn't have much junk food around, we found many changes in Dr. Sears' book to be helpful.  We restricted what was available for snacks.  If they want to eat more for a meal they are welcome to have some fruit.  Dessert is once a day and a limited amount.
Support any interests in activities that involve exercise.  My kids love the water so when summer comes they get some good exercise outside with the Slip and Slide.  Swim lessons and swimming for fun are also well enjoyed.
These changes have really benefited my children.  While they are not naturally active kids, they are learning good habits that they can take with them into adulthood.
I can say that the Dr. Sears' L.E.A.N. Kids book lives up to its name.  My kids would not have been considered lean when we started this program, but in the years since we started they have grown more into their weight as they have grown taller.  While they still love their sedentary pursuits, they are healthier and are learning how to balance sedentary interests with healthy living.
This post is part of the Gifted Homeschoolers Forum Blog Hop on Promoting Health and Wellness in the Gifted/2E Child.  Click on the picture to read more blog posts on the topic.