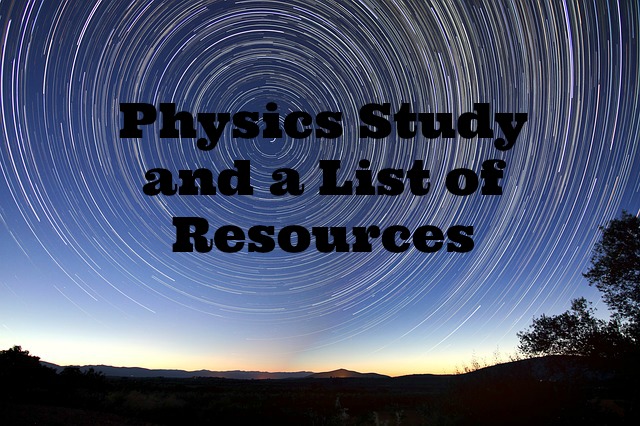 This school year we are embarking on a study of physics.  I put this study together for my boys as an in depth introduction to physics.  I don't know if in depth and introduction can go together, but it is our first official perusal into physics and my boys like depth so there you go.  This study mostly involves DVDs, videos, experiments, and projects.  I looked through a great variety of resources out there and chose this approach.  I keep science as something to be experienced and avoid textbooks at this point in our education.  A textbook would likely be a good fit the next time we study physics.
I had a difficult time choosing a spine for our physics study.   I checked out so many physics books from the library they had to talk to me about how I was checking out too many books on one topic.  I didn't find one single book that I wanted to use so I decided to use what I found to be the best of the best.  I am basically using three "spines."  I am using the Mechanical Universe video series, the Secrets of the Universe books by Paul Fleisher, and  Developing Critical Thinking Skills through Science Book 2.
The Mechanical Universe video series is available online.  This free video program isn't designed for kids and it does contain a bit of math, but the videos are engaging.  They go over different physics concepts through the context of history and then demonstrate the concepts.  The videos start and end with a lecturer, but most of it is like an informative TV show.  Usually the ending involves the lecturer performing an experiment for his class.  These often involve equipment that there is no way I could reproduce them at home.  I liked what I saw and thought it would work well for at least my oldest son.  I sat my boys down about 6 months ago and showed them a video midway in the series.  They both liked it and wanted to use the series to learn about physics.  My kids are whole to part learners so they often do well with learning new information through more difficult material.  So I have included 1 video each week from that series for the first half of the school year.  The second half of the school year has two videos each week.  Each video is 30 minutes in length.  I'm also thinking that my child's math skills may benefit from exposure to math in context of science.  As whole to part learners when they see and understand the purpose they can more easily learn the basics.
In my opinion physics is a science topic that should involve many experiments or hands-on demonstrations.  I found a great resource through the Critical Thinking Company called Developing Critical Thinking through Science Book 2.  It lists tons of experiments and activities mostly using things you have around the home.  I organized the rest of our study based on this book.  Prior to starting this book we looked briefly at simple machines since this area was not covered in this book.  There were a few good books at the library on simple machines, but I felt my boys might better connect with the information through the Way Things Work DVDs.
We are also using the Secrets of the Universe series by Paul Fleisher.  These books are geared for about age 9-12.  I didn't think my younger son would want to use them, but I read part of a chapter aloud to him and he didn't want me to stop so I'm giving it a try with both of them.  If not, we are approaching physics heavily with videos and experiments so he will learn the concepts that way.  My boys tend to do well when we approach a subject using many different modalities.  Even if one method (i.e. reading) doesn't connect they may understand it through a different modality (i.e. video, experiment).
Here is a list of all the resources we will use for our physics study.
Books



Liquids and Gases: Principles of Fluid Mechanics (Secrets of the Universe)
 by Paul Fleisher


Matter and Energy: Principles of Matter and Thermodynamics (Secrets of the Universe)
 by Paul Fleisher



Objects in Motion: Principles of Classical Mechanics (Secrets of the Universe)
 by Paul Fleisher



Relativity and Quantum Mechanics: Principles of Modern Physics (Secrets of the Universe)
 by Paul Fleisher



Waves: Principles of Light, Electricity, and Magnetism (Secrets of the Universe)
 by Paul Fleisher



Heat (Early Bird Energy)
 by Sally Walker


Time and Space of Uncle Albert


Uncle Albert and the Quantum Quest


1,000 Inventions & Discoveries
DVDs/videos
The Mechanical Universe SeriesWay Things Work DVD – Wheels and Axles
Way Things Work DVD – Levers
Way Things Work DVD – Inclined planes
Way Things Work DVD – Pulleys
Way Things Work DVD – Belts and gears
Way Things Work DVD – Screws
Way Things Work DVD – Springs
Way Things Work DVD – Pumps
Way Things Work DVD – Heat – 13 min
Bill Nye – Simple Machines
Bill Nye – Motion
Bill Nye – Gravity
Bill Nye – Phases of Matter
Bill Nye – Atoms and Molecules
Bill Nye – Pressure
Bill Nye – Flight
Bill Nye – Magnetism
Bill Nye – Electricity
Bill Nye – Static Electricity
Physical Science in Action DVD – The Periodic Table
Physical Science in Action DVD – Characteristics of Waves
Physical Science in Action DVD – Light
Physical Science in Action DVD – Magnetism
Newton's Third Law of Motion http://www.youtube.com/watch?v=_sr3hBxu614
First law of motion http://www.youtube.com/watch?v=pxWHWOYVov4
Experiment/Project books



Developing Critical Thinking Through Science Book 2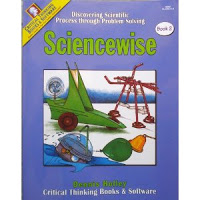 Sciencewise Book 2: Discovering Scientific Process Through Problem Solving
Projects
Build and blast off model rocket
Electric Light Project
Electric motor project
Ping Pong Fling (from Sciencewise)
Egg drop
Here is how I have it laid out by the weeks.  Most weeks should take about 2 hours to complete everything on the list.
Week 1
Simple Machines
Way Things Work DVD – Wheels and Axles
Way Things Work DVD – Levers
Way Things Work DVD – Inclined planes
Way Things Work DVD – Pulleys
Way Things Work DVD – Belts and gears
Way Things Work DVD – Screws
Way Things Work DVD – Springs
Lesson 1:  Introduction to The Mechanical Universe
Week 2
Way Things Work DVD – Pumps
Bill Nye – Simple Machines
Force, Movement, Work
Developing Critical Thinking Through Science Book 2 Activity 6
Developing Critical Thinking Through Science Book 2 Activity 7
Developing Critical Thinking Through Science Book 2 Activity 8
Developing Critical Thinking Through Science Book 2 Activity 9
Developing Critical Thinking Through Science Book 2 Connecting Activity 6-9
Lesson 2:  The Law of Falling Bodies
Week 3
Bill Nye – Motion
Bill Nye – Gravity
States of Matter
Developing Critical Thinking Through Science Book 2 Activity 10
Developing Critical Thinking Through Science Book 2 Activity 11
Developing Critical Thinking Through Science Book 2 Activity 12
Lesson 3:  Derivatives
Week 4
Developing Critical Thinking Through Science Book 2 Activity 13
Developing Critical Thinking Through Science Book 2 Activities 10-13 conn
Read Liquids and Gases by Paul Fleisher
Bill Nye – Phases of Matter
Lesson 4:  Inertia
Week 5
Mass, Volume, and Density
Developing Critical Thinking Through Science Book 2 Activity 14
Developing Critical Thinking Through Science Book 2 Activity 15
Developing Critical Thinking Through Science Book 2 Activity 16
Developing Critical Thinking Through Science Book 2 Activity 17
Developing Critical Thinking Through Science Book 2 Activity 19
Developing Critical Thinking Through Science Book 2 Activity 14-19 conn
Lesson 5:  Vectors
Week 6
Bill Nye – Atoms and Molecules
Physical Science in Action – The Periodic Table
Read Matter and Energy by Paul Fleisher
Lesson 6:  Newton's Laws
Week 7
Air Pressure and the Pressure of the Atmosphere
Developing Critical Thinking Through Science Book 2 Activity 20
Developing Critical Thinking Through Science Book 2 Activity 21
Developing Critical Thinking Through Science Book 2 Activity 22
Developing Critical Thinking Through Science Book 2 Activity 23
Developing Critical Thinking Through Science Book 2 Activity 24
Developing Critical Thinking Through Science Book 2 Activity 25
Lesson 7:  Integration
Week 8
Developing Critical Thinking Through Science Book 2 Activity 26
Developing Critical Thinking Through Science Book 2 Activities 20-26 conn
Bill Nye – Pressure
Heat, Expansion, and the Movement of Molecules
Developing Critical Thinking Through Science Book 2 Activity 27
Developing Critical Thinking Through Science Book 2 Activity 28
Lesson 8:  The Apple and the Moon
Week 9
Developing Critical Thinking Through Science Book 2 Activity 29
Developing Critical Thinking Through Science Book 2 Activity 30
Developing Critical Thinking Through Science Book 2 Activity 27-30 conn
Read Heat by Sally Walker
The Way Things Work DVD – Heat
Transfer of Heat
Developing Critical Thinking Through Science Book 2 Activity 31
Lesson 9:  Moving in Circles
Week 10
Developing Critical Thinking Through Science Book 2 Activity 32
Developing Critical Thinking Through Science Book 2 Activity 33
Developing Critical Thinking Through Science Book 2 Activity 34
Developing Critical Thinking Through Science Book 2 Activity 35
Developing Critical Thinking Through Science Book 2 Activities 31-35 conn
Bill Nye – Heat
Lesson 10:  The Fundamental Force
Week 11
Flight and Aerodynamics
Developing Critical Thinking Through Science Book 2 Activity 36
Developing Critical Thinking Through Science Book 2 Activity 37
Developing Critical Thinking Through Science Book 2 Activity 39
Developing Critical Thinking Through Science Book 2 Activity 40
Developing Critical Thinking Through Science Book 2 Activity 41
Developing Critical Thinking Through Science Book 2 Activity 42
Lesson 11:  Gravity, Electricity, and Magnetism
Week 12
Developing Critical Thinking Through Science Book 2 Activities 36-42 conn
Bill Nye – Flight
The Speed of Falling Bodies
Developing Critical Thinking Through Science Book 2 Activity 43
The Time and Space of Uncle Albert 1/3 of book
Lesson 12:  The Millikan Experiment
Week 13
Developing Critical Thinking Through Science Book 2 Activity 44
Developing Critical Thinking Through Science Book 2 Activity 45
Developing Critical Thinking Through Science Book 2 Activity 46
The Time and Space of Uncle Albert 1/3 of book
Lesson 13:  Conservation of EnergyWeek 14
Developing Critical Thinking Through Science Book 2 Activity 47
Developing Critical Thinking Through Science Book 2 Activities 43-47 conn
The Time and Space of Uncle Albert 1/3 of bookThe Flight of RocketsDeveloping Critical Thinking Through Science Book 2 Activity 50
Lesson 14:  Potential Energy
Week 15
Developing Critical Thinking Through Science Book 2 Activity 51
Developing Critical Thinking Through Science Book 2 Activity 52
Developing Critical Thinking Through Science Book 2 Activities 50-52 conn
Newton's Third Law of Motion http://www.youtube.com/watch?v=_sr3hBxu614
Secrets of the Universe – Objects in Motion by Paul Fleisher
Lesson 15:  Conservation of MomentumWeek 16
Model rocket project
Lesson 16:  Harmonic MotionWeek 17Inertia and the Flight of Satellites
Developing Critical Thinking Through Science Book 2 Activity 53
Developing Critical Thinking Through Science Book 2 Activity 54
Developing Critical Thinking Through Science Book 2 Activity 55
Developing Critical Thinking Through Science Book 2 Activity 56
Developing Critical Thinking Through Science Book 2 Activity 57
Black Holes and Uncle Albert Chapters 1/3 of book
Lesson 17:  Resonance
Week 18
Black Holes and Uncle Albert Chapters 1/3 of book
Developing Critical Thinking Through Science Book 2 Activity 58
Developing Critical Thinking Through Science Book 2 Activities 53-58
First law of motion http://www.youtube.com/watch?v=pxWHWOYVov4
Surface Tension and Bubbles
Developing Critical Thinking Through Science Book 2 Activity 59
Developing Critical Thinking Through Science Book 2 Activity 60
Developing Critical Thinking Through Science Book 2 Activity 61
Lesson 18:  Waves
Week 19
Black Holes and Uncle Albert 1/3 of book
Developing Critical Thinking Through Science Book 2 Activity 62
Developing Critical Thinking Through Science Book 2 Activity 63
Developing Critical Thinking Through Science Book 2 Activities 59-63 conn
Secrets of the Universe – Relativity and Quantum Mechanics
Lesson 19:  Angular Momentum
Week 20
Uncle Albert and the Quantum Quest 1/2 of book
Sound Waves
Developing Critical Thinking Through Science Book 2 Activity 66
Developing Critical Thinking Through Science Book 2 Activity 67
Lesson 20:  Torques and Gyroscopes
Week 21
Physical Science in Action DVD – Characteristics of Waves
Uncle Albert and the Quantum Quest 1/2 of book
Reflection and Refraction of Light
Developing Critical Thinking Through Science Book 2 Activity 69
Lesson 21:  Kepler's Three Laws
Week 22
Developing Critical Thinking Through Science Book 2 Activity 70
Developing Critical Thinking Through Science Book 2 Activity 72
Developing Critical Thinking Through Science Book 2 Activity 73
Developing Critical Thinking Through Science Book 2 Activities 69-73 conn
Physical Science in Action DVD – Light
Lesson 22:  The Kepler Problem
Week 23
Magnetism and Electricity
Developing Critical Thinking Through Science Book 2 Activity 76
Physical Science in Action – Magnetism
Bill Nye – Magnetism
Developing Critical Thinking Through Science Book 2 Activity 78
Lesson 23:  Energy and Eccentricity
Week 24
Bill Nye – Electricity
Secrets of the Universe – Waves:  Principles of Light, Electricity, and Magnetism
Lesson 24:  Navigating in Space
Week 25
Bill Nye – Static Electricity
Electric Light Project http://coolscienceclub.tripod.com/id22.html
Lesson 25:  From Kepler to Einstein
Week 26
Electric Motor project http://www.sciencebuddies.org/science-fair-projects/project_ideas /Elec_p009.shtml?fave=no&isb= cmlkOjEwOTkxODA2 LHNpZDowLHA6Mixp YTpFbGVj&from=TSW
Lesson 26:  Harmony of the Spheres
Week 27
Lesson 27:  Beyond the Mechanical Universe
Lesson 28:  Static Electricity
1000 Inventions and Discoveries pg 6-103
>
Week 28
Lesson 29:  The Electric Field
Lesson 30:  Potential and Capacitance
1000 Inventions and Discoveries pg 104-171
Week 29
Lesson 31:  Voltage, Energy, and Force
Lesson 32:  The Electric Battery
1000 Inventions and Discoveries pg 172-249
Week 30
Lesson 33:  Electric Circuits
Lesson 34:  Magnets
Sciencewise 2 – Bizarre Beans pg 150
Week 31
Lesson 35:  Magnetic Fields
Lesson 36:  Vector Fields and Hydrodynamics
Sciencewise 2 – Build a Barge pg 131
Week 32
Lesson 37:  Electromagnetic Induction
Lesson 38:  Alternating Current
Sciencewise 2 – Racing Blimps pg 141
Week 33
Lesson 39:  Maxwell's Equations
Lesson 40:  Optics
Sciencewise 2 – Ping Pong Fling pg 155 (start)
Week 34
Lesson 41:  The Michelson-Morley Experiment
Lesson 42:  The Lorentz Transformation
Sciencewise 2 – Ping Pong Fling pg 155 (finish, final competition)
Week 35
Lesson 43:  Velocity and Time
Lesson 44:  Mass, Momentum, Energy
Egg Drop – presentation of activity, research, and planning
Container must be no larger than 12x12x12 inches, no parachutes
Week 36
Lesson 45:  The Temperature and Gas Law
Lesson 46:  Engine of Nature
Egg Drop – provide materials, build and test project
Week 37
Lesson 47:  Entropy
Lesson 48:  Low Temperatures
Egg Drop – Test drop, revise, and final competition
Week 38
Lesson 49:  The Atom
Lesson 50:  Particles and Waves
Lesson 51:  From Atoms to Quarks
Lesson 52:  The Quantum Mechanical Universe