My kids enjoy baking so I've incorporated some baking competitions into our school year.  The competition isn't just a fun way to learn how to bake some new things, but it is a great way to practice gracefully winning or losing.
Earlier this week they each made a pizza.  The crust and sauce had to be made from scratch and each child had to use a different recipe.  I had them all bake the pizza using the same pan so it would be easier to compare for appearance.
We have a winner for the tasting portion of the contest (to be announced later), but we need to declare a winner for the appearance.   Please vote on the best looking pizza.  You can write your vote in the comment section below or leave us a note on our Facebook page.
Number 1:  Meat Lover's Pizza
Number 2:  Hawaiian Pizza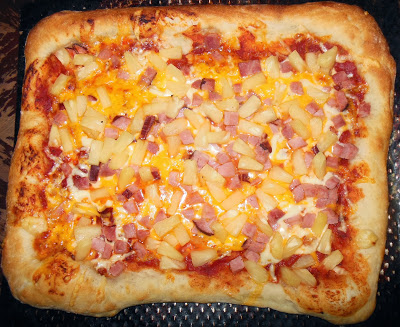 Number 3:  Three Cheese Pizza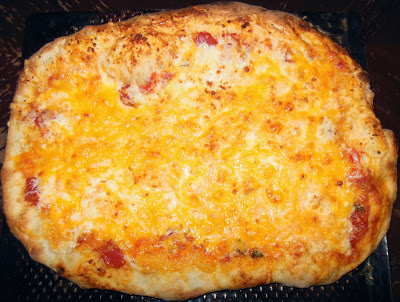 Please vote in the comment section below 🙂  Votes will be accepted through the 12th of November.  Thanks for your votes!