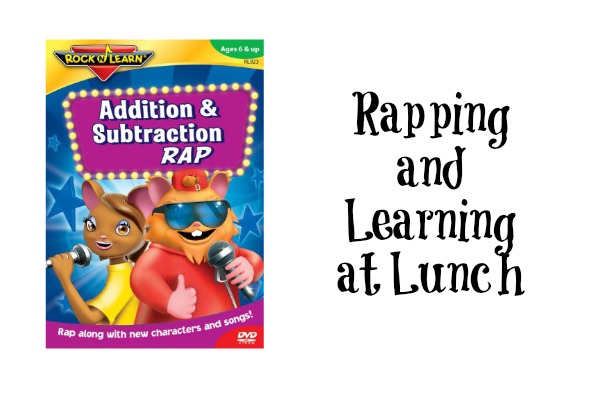 This weekend we took a trip to the library and I explored their DVD section for kids. I found a DVD called Rock 'N Learn:Addition & Subtraction Rap
for ages 6 and up. Now, I'm not a big rap fan, but these tunes are catchy and perfect for math facts.
When my kids sat down to lunch today I put this DVD on for them to watch. The video goes through addition and subtraction facts with a catchy beat and it also gives time for your child to give an answer before they do. Without prompting from me my boys started yelling out the answers to the DVD. As a library DVD we can only keep it for a maximum of two weeks so I will have to either buy this DVD or get it out from the library again. It has a total of 53 minutes so we need at least two lunches to get through it all. It definitely is more fun than regular flashcards!