My second grader and I are making our way through these literature selections this school year.  I chose these books specifically with him in mind.  He enjoys unrealistic fiction as well as stories with children.  Last week we finished Gentle Ben.  We are almost half-way through the school year so I'm not sure we will finish this list this school year.  He and I alternate reading books.  He reads a book from his list and then when the book is finished I read aloud the next one on this list.  We probably spend 20-30 minutes each school day on either his list of reading books or this list of read alouds.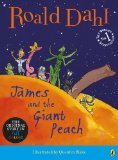 James and the Giant Peach
This is a magical story of a boy, a gigantic peach, large talking insects, and an adventure.  My son thoroughly enjoyed it.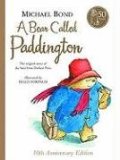 A Bear Called Paddington

A Bear Called Paddington – I must say this book surprised me.  I laughed so hard that I cried.  Paddington Bear gets himself into many hilarious jams and it made for a delightful read.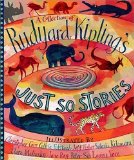 A Collection of Rudyard Kipling's Just So Stories

Just So Stories – These classic short stories from Rudyard Kipling tell stories of how different animals came to have their unique features.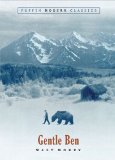 Gentle Ben

I chose this piece of realistic fiction to give my son a challenge.  It featured a story of a boy and a bear, but realistic stories aren't his favorite.  This wasn't his favorite, but he didn't think it was horrible.  This story is about a boy with a pet bear and the challenges his family faced.  If you decide to watch the movie afterwards you will find that it is nothing like the book.
These books are yet to be read this year.  I'm expecting that Charlie and the Chocolate Factory will be his favorite.