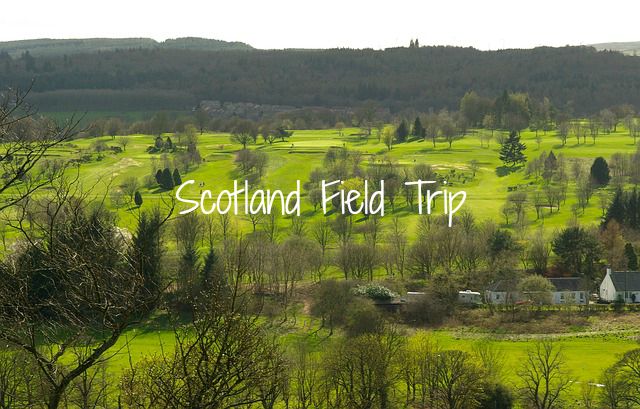 We are currently going through a unit study on Scotland. A field trip is always welcome around here. While we aren't heading to Scotland, we did go and play a favorite game from Scotland. Golf!
Prior to the field trip my boys watched You-tube videos of golf courses in Scotland. My boys had fun playing mini-golf. Mini-golf? Yes, we didn't go out for the full-fledged golf. The mini-golf suited my little guys well.
My 5-year-old found holding the golf club to be challenging. He often held it backwards and even managed to hit the ball quite well that way. My 7-year-old did quite well holding the golf club correctly while hitting the ball, but liked to carry it over his shoulder when walking around. That caused the 5-year-old to be hit in the head a couple of times.
By the time we finished 18 holes they both did much better holding their clubs. We all tried to get a hole in one for the last hole in order to win a free game, but no one came close.