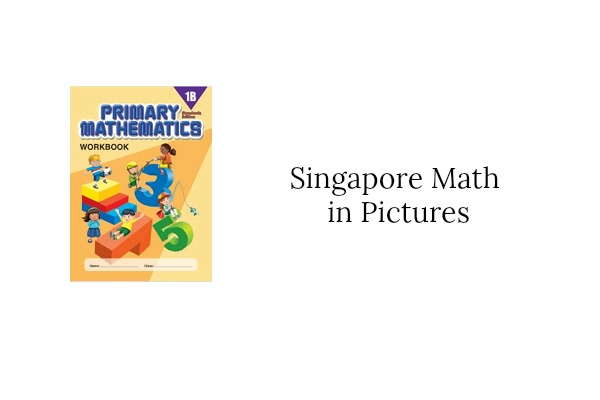 We began using Singapore Math 10 years ago. My older two finished through Singapore 5B before moving to Art of Problem Solving Pre-Algebra. Last week my youngest child finished 5B and our Singapore days are done.
Singapore was an excellent choice. It gave my children a strong foundation to prepare them for further math studies. Singapore's mental math focus really helped my children understand how to manipulate numbers. These pictures are from our first year using Singapore.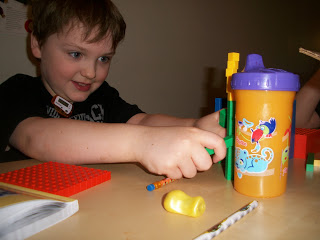 After completing his workbook, my son decided to use the Base 10 blocks to figure out the height of his sister's cup.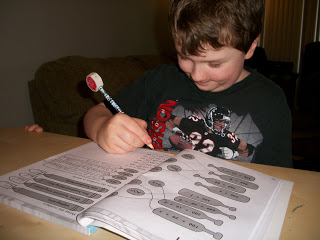 Enjoying the workbook. Both of them were really enjoying the lessons in Singapore. They enjoyed changing from manipulatives to textbook to workbook.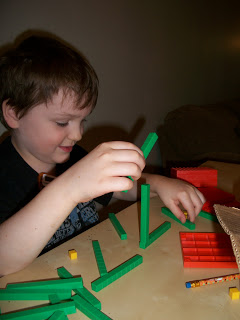 Having fun with manipulates after completing his lesson.
I moved my youngest from Singapore for a two years since I was working full-time and I needed a curriculum that would not be so teacher-intensive. I ended up going back to Singapore and just devoted the necessary time after work each day. It was worth it!