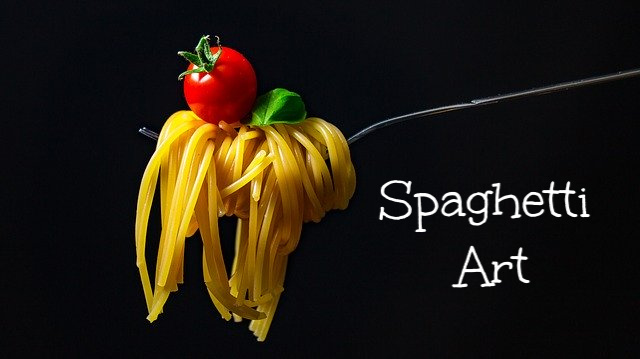 I had planned on a spaghetti art activity to go along with our unit study of Italy. I neglected to check to make sure I had all the materials ahead of time so when the day came to do our spaghetti art I realized I didn't have the tempura paint I needed. The activity was from here. They were supposed to drag a cooked spaghetti noodle in paint and then drag it across paper to paint designs.
So adaptation was necessary.  I cooked some spaghetti noodles to an al dente texture and divided them up into six bowls.  I then added several drops of food coloring to each bowl and mixed the spaghetti together.  The food coloring worked beautifully and I ended up with different colors of spaghetti.  
I then took a large piece of construction paper and wrote the word ITALY in bubble-type letters.  I put the bowls of the colored spaghetti, glue, and Italy construction paper on the table.  I left it to them to create, letting them know that they could use the noodles any way they wanted.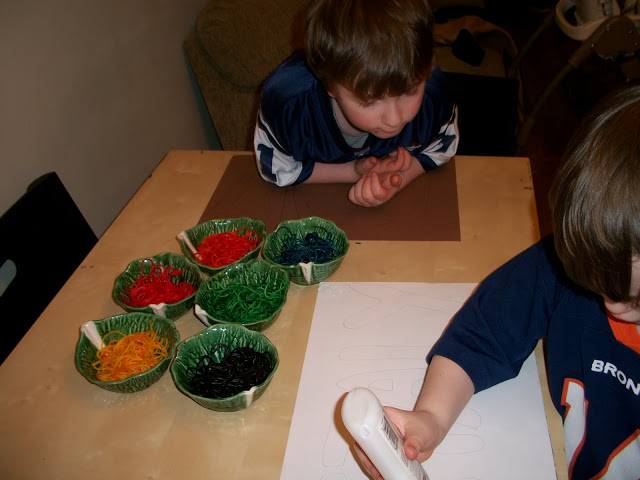 Here you see the six bowls of colored spaghetti.  They are just starting to glue their first letter.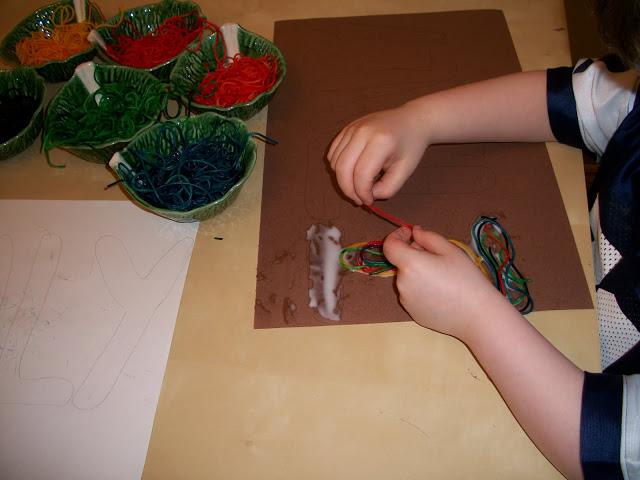 They each choose their own colors and patterns.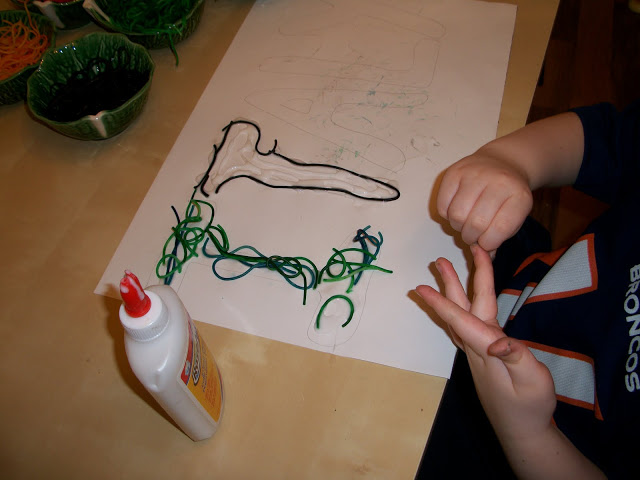 It is a sticky activity!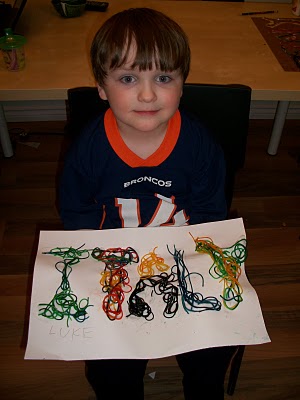 My six year old's finished work.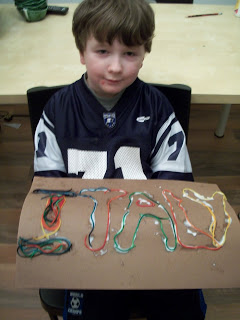 My seven year old's finished work.
While this activity was not designed to teach my children about Italy, it was a way to bring the creative process of art into the subject we are studying. And just maybe it was good that we didn't have that paint on hand. This activity was fun!