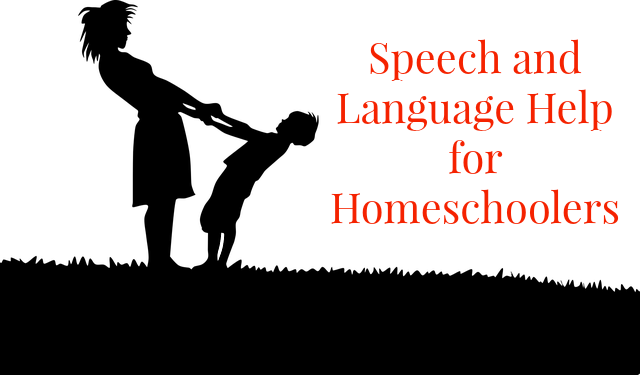 Do you have a child with speech or language difficulties?  As a former Speech-Language Pathologist, I have a great interest in helping young children's speech and language skills.  Parents make great teachers.  I've been homeschooling for 9 years now and this time has further reinforced the idea that parents can do a great job teaching their children.  I've found this to be true even when I'm helping my child learn a subject that is unfamiliar to me.  I just need to acquire the tools necessary to facilitate my child's learning.
Back in 2008, I put together a website to give parents tools to help their children learn to talk.  I often used these strategies when I worked with young children.  Recently, I updated the site and included a section where you can get personalized recommendations.  To get the personalized recommendations, you would need to fill out a questionnaire about your child's speech or language skills.  I will then review your answers and get back to you with a list of activities you can do to help your child's speech or language skills at home.
While normal development varies greatly, difficulties with speech or language skills in the earlier years can translate into difficulties with academics in the school-age years.  I've also discovered that helping your child at younger ages is quicker and easier than waiting to see if things resolve on their own.  Stop by the Help My Child Talk website and check out the different strategies that many speech therapists use to help young children learn to talk.