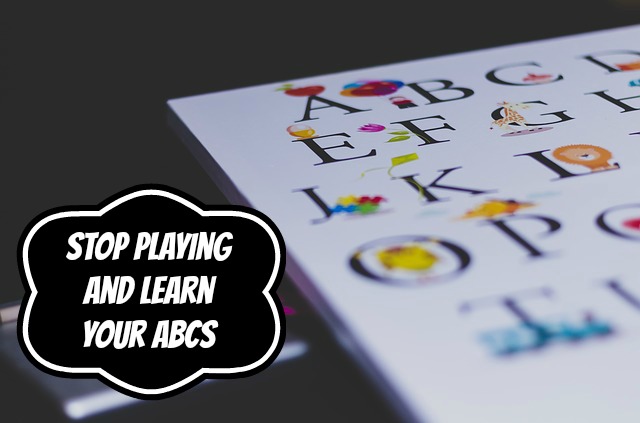 There is so much emphasis these days on early academic education.  So many children start their academic career at the age of 3 and some even younger.  Is this so wrong?  After all, young minds are sponges and it will help them to get a jump start on academics, right?
Doris Bergen looked at this issue in her work titled The Role of Pretend Play in Children's Cognitive Development.  She says:
The press for "academic readiness" through concentrated and direct teaching of alphabet, number, color, and other skills is now affecting the amount of time allocated for play in preschools. This trend has had a negative effect on social pretend play, which requires extended uninterrupted time periods to develop complexity…
there is a growing body of evidence supporting the many connections between cognitive competence and high-quality pretend play. If children lack opportunities to experience such play, their long-term capacities related to metacognition, problem solving, and social cognition, as well as to academic areas such as literacy, mathematics, and science, may be diminished.
Are playgroups or preschool the answer?   No, pretend play can be found anywhere.  It can start with a little one pretending to feed her teddy bear with a spoon.  It can be found with the little boy digging in the sandbox burying all his toy animals so his digger can come along and "find" them.  It can be found with a parent and child under a blanket in the living room pretending they are camping.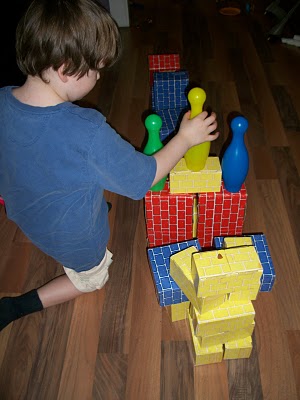 But what about learning colors, numbers, and the alphabet?
It has been my experience that many kids can pick up these things in an educationally rich environment.  You can have magnetic alphabet letters or numbers on the fridge for your child to play with.  You can have educational computer games and toys accessible to your child.  Colors are picked up through conversations.  Talk about the colors of things.  For instance when your child asks for a ball you can say "Here is the orange ball."  Over time he will learn many different colors without doing anything structured.  Read to your children often.  You don't have to have structured time for learning in order for your child to learn.  Learning is best done through play in the preschool years.
So what is the best way to approach education in the young child?  How about getting some building blocks, art supplies, dress-up clothes, toy food and dishes, vehicles and trains, etc?
The best curriculum for a preschooler is getting down on the floor and playing with him, following his lead, and letting his imagination run wild.  Research shows that those tea parties with all dolls in attendance or the monster truck track all over the living room is more important for your child's academic career than sitting down and learning the ABCs.  After all, play is the work of the child.