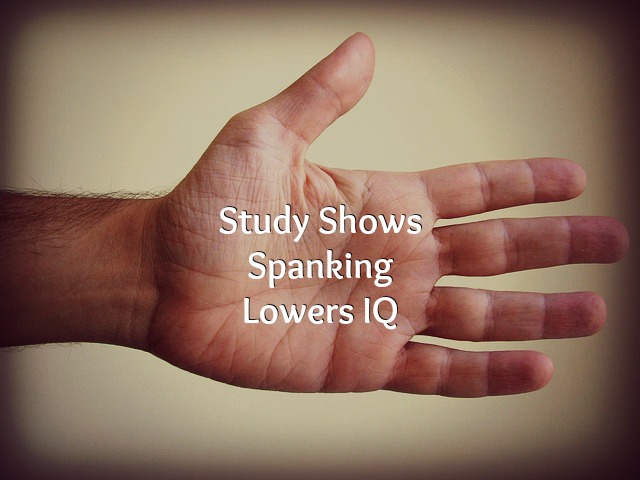 Researchers have discovered a small, but significant connection between spanking as a form of discipline and lower IQ scores. The researchers developed a hypothesis that there was a correlation between children who were spanked or had hands slapped and lower IQ scores.
For the study they tested the cognitive ability of children at the start of the study and four years later. They separated the children into two groups based on age and controlled for variables like socioeconomic status, amount of cognitive stimulation and interaction with the child, mother's education, etc.
The results of the study showed that children in both age groups who received little or no corporal punishment gained cognitive abilities faster. For children who did receive corporal punishment it was discovered that the more corporal punishment they received the more they fell behind. You can read the study here. (pdf file)
Interesting study. What do you think?  Do you know of any studies that show something similar or show something quite different?