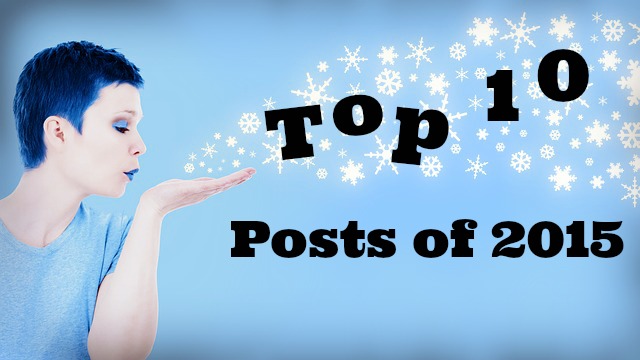 The end of 2015 is here.  During the past year I've published 135 different blog posts and these were the top ten.  Just click on the picture to go the the blog post.
In first place was our quiz on different homeschool philosophies.  If you haven't taken the quiz yet, stop by and see how eclectic your approach is.
In second place was our fun Homeschool Name Generator. Just enter three things about your homeschool to find out a unique name for your homeschool.
Our learning style quiz was also quite popular.  If you are interested in finding out more about your child's or your own learning style, take this quiz.
There are so many great reasons to homeschool.  In this post, I've gone over what I believe are the top ten reasons.  Click on the picture to go to the list.
I like compiling reading lists.  This is a list that I put together for my child who is a very strong reader.  It covers middle school through high school.
For this post, I've briefly described the different homeschool philosophies and provided tons of links to more information about the philosophies including books, websites, blogs, and curriculum that represent each philosophy.
Loop scheduling is used quite a bit in our homeschool.  Sometimes we base everything off of a loop schedule and sometimes we just loop a variety of resources for one subject.
Here is another book list.  This is one for middle school and it is primarily classic literature that corresponds to middle school grade levels.  I've listed the book choices by grade level and also by lexile level.
Over the years I have put together numerous unit studies for my children.  For this post, I've shared a list of clickable links to make it easy to find the different unit studies shared on this blog.
Today's children are busy, busy, busy!  In this post I've talked about the importance of empty hours.
If you have read any of these posts, please let me know your favorite in the comments.
May your 2016 be amazingly blessed!