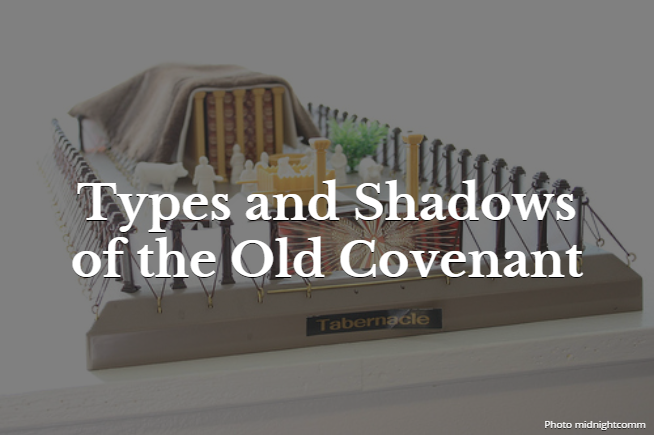 I put this study together to help my children better understand the symbolism in the Old Covenant and how it relates to Jesus.  It is primarily designed for my 7th and 5th graders, but my 1st grader will also participate with an abbreviated discussion time.  It digs deep into the topic and incorporates many videos and hands-on activities.
This study includes two main books:  The Tabernacle of Moses and The Feasts of Israel by Kevin Conner.  These books provide lots of detail about the symbolism, but reading through I've noticed that there are several theological differences that I have with the author.  Also, when I say "read" in the unit study, I usually do a mix between summarize, read, and discuss.  When I come to points of theological disagreement, we will either discuss that or skip it.
I have no idea how long this will take to complete.  The tabernacle model we will build should be quite time-consuming, but fun too.  We like creating edible models.  It provides us opportunities to discuss the topic further as the item is slowly eaten and I have nothing to store when we are done.
We will go through this topic in the order it is listed here.  We will also be doing a study of the names of God this coming school year.  We will probably spend 2-3 days a week (1 hour-1.5 hours a week) on both studies.
Tabernacle
History of the Tabernacle
Introduction to the Tabernacle
Symbolism in the Israelite Camp
Materials in Construction of the Tabernacle
 Ark of the Covenant
Table of Shewbread
The Golden Candlestick
Altar of Incense
Tabernacle Framework
Brazen Altar
Brazen Laver
Tabernacle Conclusion
 Feasts
Passover
Feast of Unleavened Bread
Feast of First Fruits
Feast of Pentecost
Intro on Feasts of the 7th month
Feast of  Trumpets
Feast Day of Atonement
Feast of Tabernacles
Weekly Sabbath Day