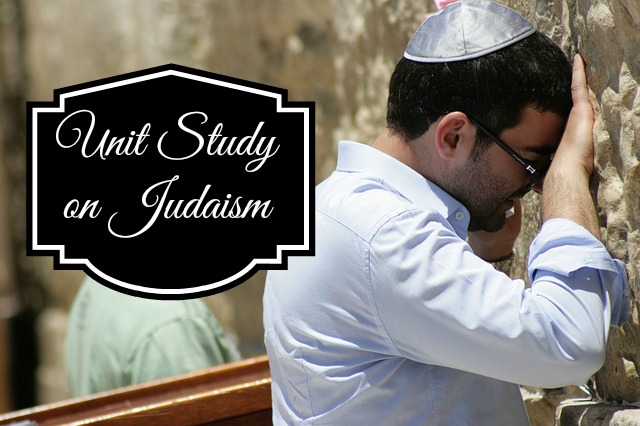 I compiled this unit study for my 6th grader, 4th grader, and Kindergartner.  We used library books, DVDs, and a little fun in the kitchen.  This school year we are exploring the Middle East and in so doing we are also learning about two major religions of the region.
We already spent some time learning about Iran and Islam and now we are learning about Judaism before we spend some time learning more about Israel. When reading the books, we all sit down on the couch together and I read/discuss as we go.  Sometimes I read every word and sometimes I focus on the more important points.  I'm listing the books and videos we used.  If you click on the picture, it will take you to that product on Amazon.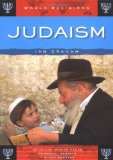 This book was chosen for my older two kids.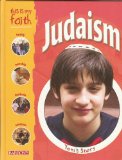 I chose this book mainly for my Kindergartner, but all three enjoyed it.  When I read the book and discussed it, I did so with my Kindergartner's comprehension in mind.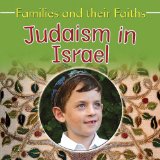 I read this with all three of my children, but chose it with my Kindergartner in mind.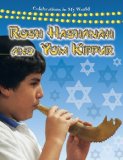 This was a great book for reading aloud to all three of my kids.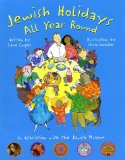 This book is quite wordy and thorough and was chosen for my 4th and 6th grader.  It covers all of the Jewish holidays.  Due to time constraints, we basically just read the first section on Shabbat.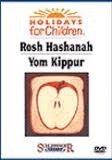 This video from Schlessinger Media is geared for Kindergarten-4th grade, but I had all my kids watch it.  They all seemed to like it too.  It is a bit dated, but the content is good and the cute puppets made my kids laugh.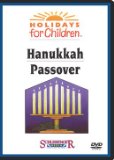 This is the same series from Schlessinger Media and my kids enjoyed this one as well.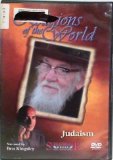 I had my 4th grader and 6th grader watch this one.  It is a 50 minute video designed for grades 9 and up.  As a result, my 4th grader found this one quite boring.
My kids like to have some hands-on fun in the kitchen so to end our little unit study we made some challah bread.  My kids hadn't made or tried challah bread before so this was new to them.  It was new to me too.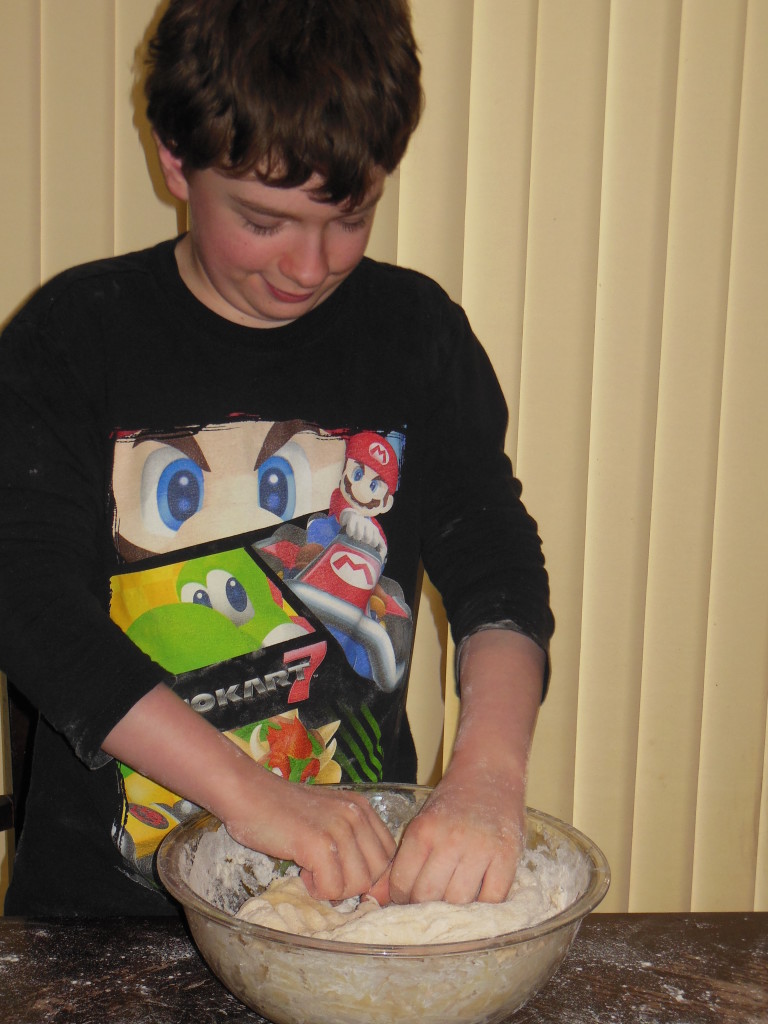 Kneading in the bowl to save me on clean-up.  That's always good, right?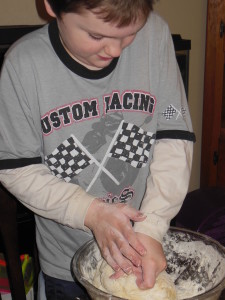 Kneading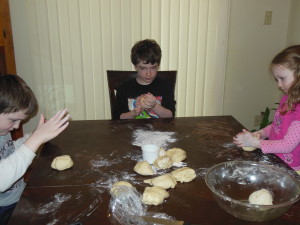 Making balls of dough and rolling them out.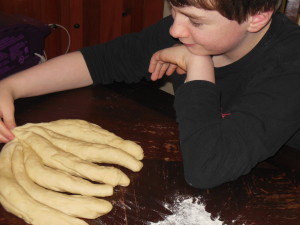 Pinching the ends together and getting ready to braid.  Braiding was pretty complicated.  We attempted several times, following the directions for the recipe.  I ended up watching a video demonstration to figure it out.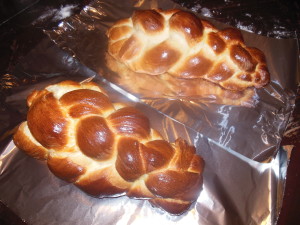 The finished product!